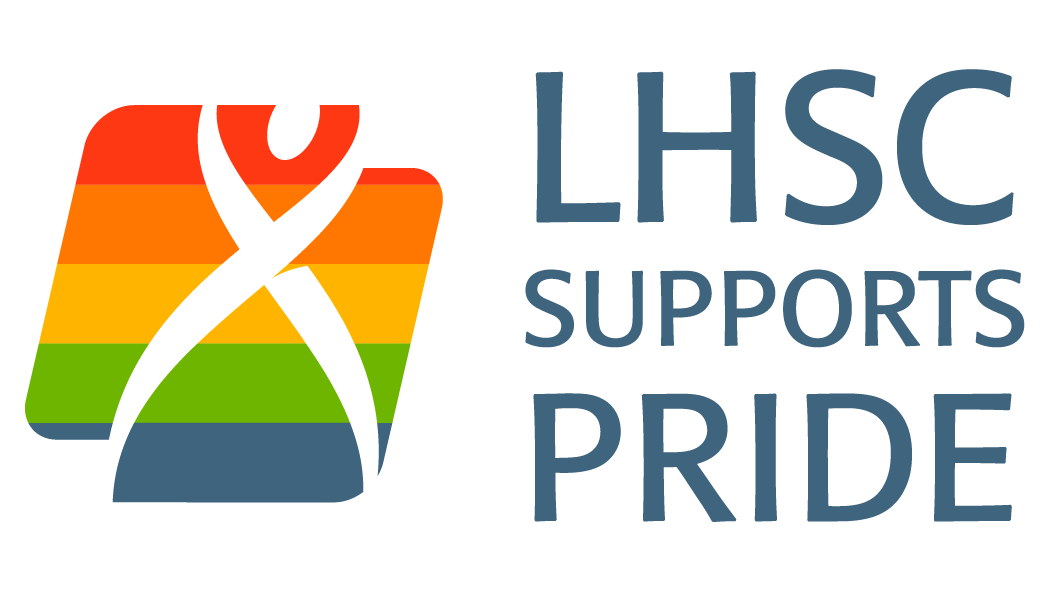 July 16, 2020
Pride London Festival runs July 16-26
LHSC is proud to support Pride London in an effort to encourage acceptance, inclusion, education, and celebration of the LGBT2Q+ community in London, and to demonstrate that everyone is welcome to work and receive care at London Health Sciences Centre.
In support of this year's Pride London Festival (July 16-26), LHSC has refreshed the painted rainbow crosswalks at both University and Victoria hospitals, which are our permanent symbols of support for the LGBT2Q+ community. These can be found on Perth Drive in front of University Hospital, and near zones B and C entrances at Victoria Hospital. LHSC will also light the North Tower (Zone B) atrium at Victoria Hospital rainbow colours, hang banners within University and Victoria Hospitals, and fly the rainbow Pride flags at both hospital sites for the duration of the festival. You'll also see that our LHSC logo has been updated to reflect the Pride rainbow icon on our social media platforms and websites.
With no community Pride Parade this year due to COVID-19 physical distancing restrictions, LHSC is celebrating virtually by encouraging social media photo submissions until July 24 featuring LHSC's Pride crosswalks, banners, and flags using the hashtag #LHSCSupportsPride. Read more details here.
Happy Pride!