June 29, 2015
On June 29, LHSC held its 2015 Annual Community Meeting (ACM) at Victoria Hospital, hosted by LHSC's President and CEO Murray Glendining, and Board Chair Ruthe Anne Conyngham. 
In addition to welcoming new members to the 2015/16 Board of Directors LHSC's annual meeting brings together staff, physicians, community members and donors to reflect on the organization's accomplishments over the past year, while highlighting its future goals and strategic priorities. 
At the annual meeting LHSC was pleased to present its 2015 online annual report, offering more detailed highlights of the year in review, updated patient statistics and condensed audited financial statements.
With continued funding constraints anticipated in the years ahead, LHSC recognizes there is a need to fundamentally change the way the hospital delivers services, in order to meet the growing health needs of the communities and regions LHSC serves. By focusing on strengthening partnerships, renewing clinical priorities, and increasing the patient and family voice in decision-making, LHSC is better prepared to achieve tangible, measurable and sustainable results aimed toward a high-quality system of care that results in improved patient and provider experiences.
"I want to thank the staff, physicians, students, scientists, volunteers, our patients and families, who – together with a strong leadership team, dedicated foundation and research partners, and a committed Board – are making a positive difference and helping to achieve a strong and transformed health-care system for generations to come," says Murray Glendining, LHSC President and CEO.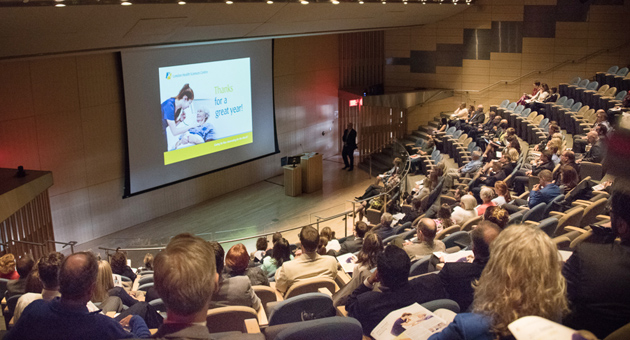 LHSC held its 2015Annual Community Meeting on June 29.