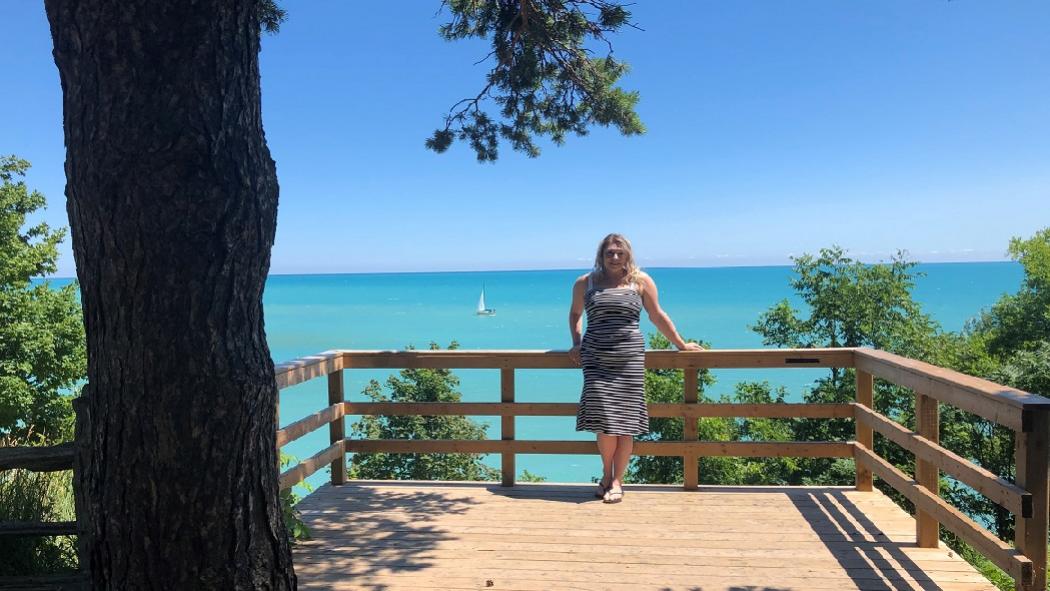 October 1, 2020
Register online as a Partners for Life member and make a donor appointment by Oct. 12 for a chance to win!
The need for blood is constant. Cayleigh Kearns found this out after being diagnosed with Common Variable Immunodeficiency, which is an antibody deficiency that leaves the immune system unable to defend against bacteria and viruses, resulting in recurrent and often severe infections primarily affecting the ears, sinuses, and respiratory tract.
Growing up, Kearns had planned to be a blood donor after learning about the process from her nurse mom and phlebotomist cousin. But her diagnosis meant that she would be the recipient of blood instead.
Recently, Kearns received care for sepsis, and needed intravenous antibiotics and nausea medication. "I went septic after a viral infection had gone on for about a month and progressed to the bloodstream. Blood products lowers the risk of sepsis and other types of infections occurring again," explains Kearns.
As an acute care hospital, LHSC cares for the most medically complex and critically ill patients in our region. Having a stable blood supply is a key factor in being able to care for these patients, and with areas such as our regional trauma and cancer programs — both high blood-product users — LHSC uses the majority of all blood products collected in London. For people like Kearns, blood donations are a constant need.
"I have to do my infusions twice a week. Blood donations gave me my life back. Prior to treatment I was sick all the time, and now I barely ever get a cold. It's important to give blood so that I can continue to live my life with purpose as an aunt, best friend, sister, and daughter," explains Kearns. "Remember why you give blood and why it's so important: you are saving lives!"
As a member of the Canadian Blood Services Partners for Life program, LHSC plays an important role in increasing awareness of the need for blood, and rallies our staff, physicians, and volunteers to make a strong and lasting commitment to blood donation. This is more important than ever during the COVID-19 pandemic, as CBS has seen its volume of donor appointments decrease over the past few months. It is safe to donate during COVID-19. However, appointments must be booked in advance to ensure physical distancing measures.
Patients, friends and family are invited to join LHSC's Blood Donor Challenge! Register online as a Partners for Life member (Partner ID LOND012624), then visit www.blood.ca to book a donor appointment until October 12.
Any LHSC Partners for Life member who attends a blood donation appointment (regardless of donation completion) during the challenge months will be entered to win a swag bag full of LHSC-branded items.