October 8, 2015

London Health Sciences Centre's (LHSC) Cardiac Fitness Institute is opening its doors to celebrate Oktoberfest and to kick off their fundraising campaign. 
Heart healthy snacks and refreshments will be available during the open house which will take place on Tuesday, October 13 from 9am – 5pm.  The Cardiac Fitness Institute is located in Building 14 at Victoria Hospital.
LHSC's Cardiac Fitness Institute is a medically supervised program providing care cardiac rehabilitation and secondary prevention for all physician-referred individuals from London and South Western Ontario who have a history of heart disease. The free life-long program offers stress tests, dietary support, exercise prescriptions, and a facility furnished with exercise equipment – all under the supervision of a physician, nurses and exercise therapists.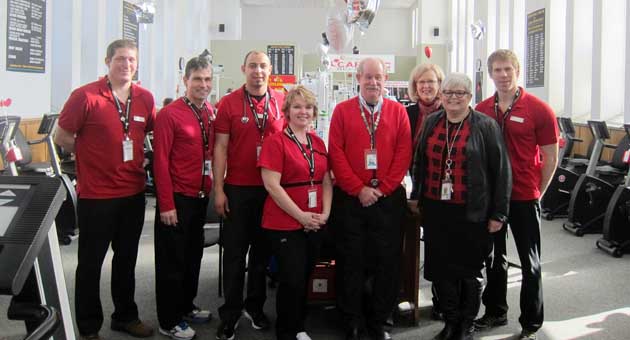 Cardiac Fitness Institute staff look forward to welcoming you to their Oktoberfest open house Tuesday, October 13 from 9am-5pm