June 26, 2015

Congratulations to all of the LHSC staff members who recently completed their training goal of running "Couch to 5K" by racing in the Do It For Dads Walk/Run hosted by Prostate Cancer Canada.
This is the fifth year in a row that LHSC's Fitness Program has offered the nine-week "Couch to 5K" training program. Beginning in April, three times a week more than 100 staff members met in Gibbons Park as they transformed their bodies and minds into runners as they trained to race in the Father's Day run.
The Do It For Dads Walk/Run is a fun, family friendly event hosted on Father's Day that raises awareness and funds for the leading cancer affecting Canadian men and the families that love them. 
For the third year in a row, the LHSC team of runners, called Live Healthy Supporting a Cure, was both the largest corporate team and the largest corporate fundraiser - raising close to $5,000.
"It was such an amazing sight, watching each runner cross the finish line," says Susan Rosato, LHSC Fitness and Health RN who coordinates the running program. "It was a fabulous effort by everybody."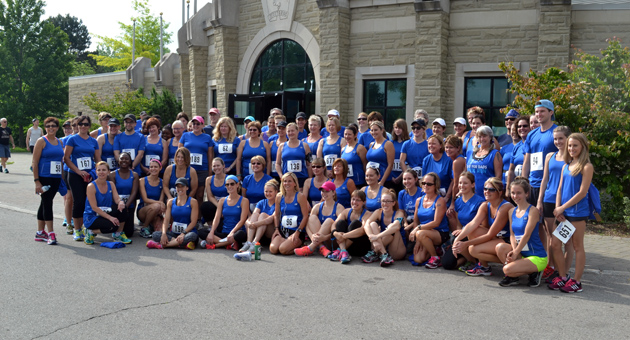 LHSC's team of runners comprised the largest corporate team with 87 registered runners who raised close to $5,000 for prostate cancer research. The group were part of the Couch to 5K running group hosted by LHSC's Fitness Program.