December 21, 2012
LHSC has a proud tradition of caring for those in our community both inside and outside the hospital walls, particularly during the holiday season.
For the past five years, LHSC has contributed more than 30,000lbs of food donations through its participation in the Business Cares Food Drive, and for the past three years has collected thousands of new and gently used mittens, scarves, hats and gloves to donate to those less fortunate in our community.
This year, staff and physicians have donated 1,000 items of warm clothing to The Salvation Army and more than 4,000 lbs of food to the London Food Bank. Thanks to these donations, those less fortunate in London and surrounding area will be warmer during the chilly winter months ahead and the food bank will be able to feed more families in times of need.
"I would like to express my sincere appreciation to all those who contributed to this campaign," says Bonnie Adamson, LHSC president and CEO. "Our staff and physicians continue to demonstrate to the community that our care and compassion extend far beyond our hospital doors."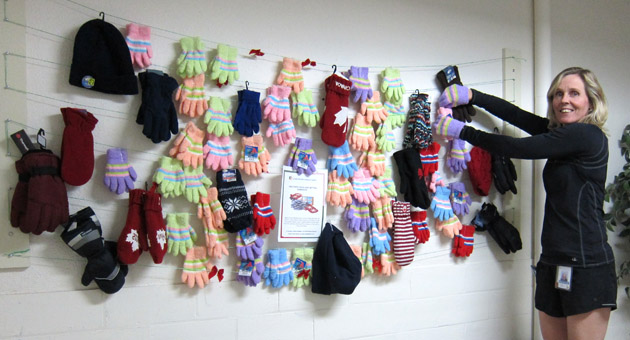 Susan Rosato, head of LHSC's Fitness Program, created a "mitten wall" to collect new and gently used mittens, hats, scarves and gloves as part of LHSC's annual Mitten Campaign and Holiday Food Drive.