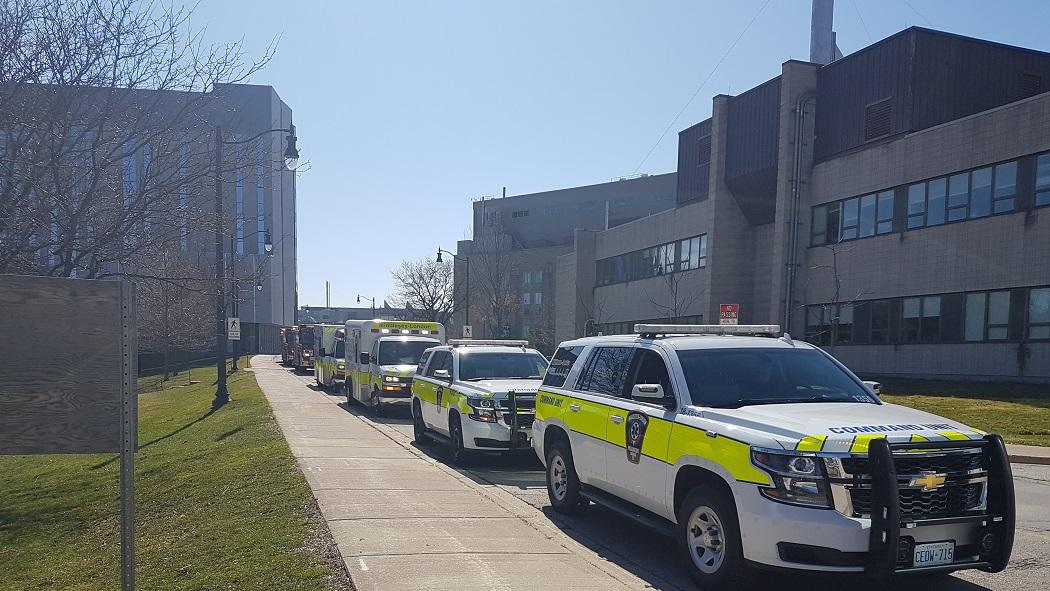 April 1, 2020
On Wednesday, Apr. 1, Middlesex-London Paramedic Service, London Police Service and London Fire Department joined efforts to participate in an emergency services "We are in this together" parade/convoy outside LHSC hospitals, in an effort to lift the spirits of our frontline health-care workers, and to convey their support.

We would like to extend a sincere thank you to everyone participating in these parades, and to those that made this possible, for supporting LHSC's staff and physicians.

Stories such as these can be found by following LHSC on Facebook, Instagram and Twitter.