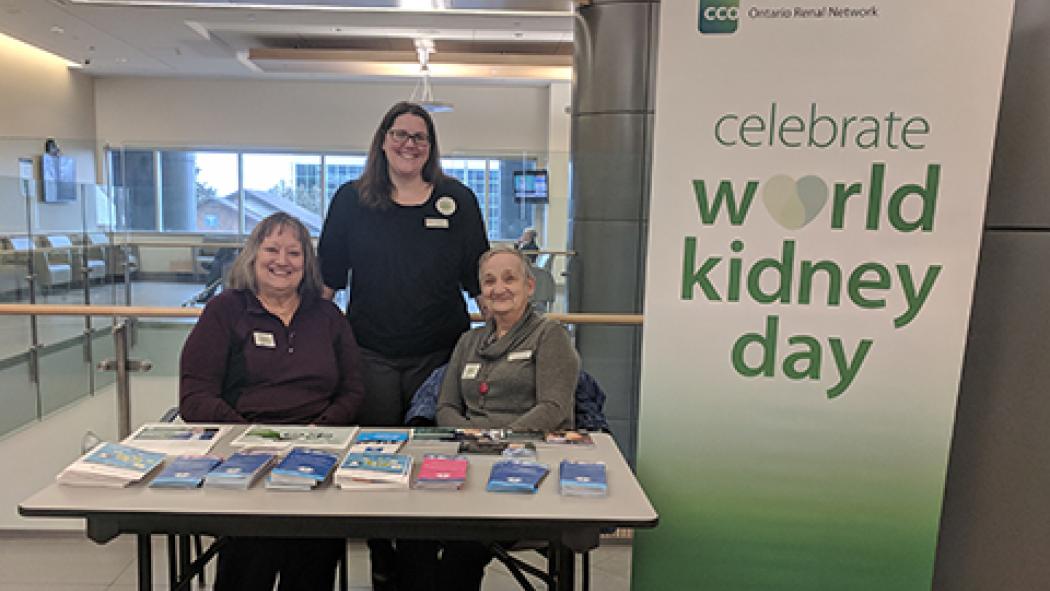 March 14, 2019
March 14 is World Kidney Day, a day to raise awareness about the 850 million people worldwide who are now estimated to have kidney diseases from various causes. Chronic kidney disease (CKD) causes at least 2.4 million deaths per year and is now the 6th fastest growing cause of death.
To promote awareness of kidney disease, LHSC's Renal Patient and Family Advisory Council is hosting an information display at Victoria Hospital in the North Tower Atrium from 10 am to 2 pm during World Kidney Day.
The 2019 World Kidney Day theme is "Kidney Health for Everyone Everywhere," aiming to highlight the growing burden of kidney disease and kidney health disparity and inequity worldwide. London Health Sciences Centre's Regional Renal Program provides patients, and their families, with the best treatment for kidney disease – whether that means the specialized medical treatment or support.
Working with hospitals and agencies across this region, the Regional Renal Program provides comprehensive care for patients facing kidney disease including:
in-centre care which includes hemodialysis at Victoria Hospital, University Hospital and Westmount Kidney Care Centre;
care closer to home which includes our Satellite Units in 10 communities;
at home care which includes Peritoneal Dialysis or Home Hemodialysis;
transplantation;
and; conservative management (choosing not to start dialysis) and palliative care (choosing to stop dialysis)