February 19, 2014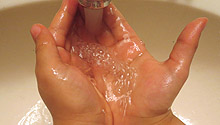 Teaching the benefits of hand hygiene to children
Hand hygiene is a practice encouraged for physicians, hospital staff and visitors. Research has demonstrated that it is an effective tool in preventing the spread of infection within our hospital and communities. Medical resident Caitlin Fitzpatrick recognized the importance of promoting hand hygiene as a health professional based on the emphasis hand hygiene is given in her education. In addition, she has seen that young children often struggle with understanding the importance of hand washing. Her plan is to reach out to children, who have not yet formed negative health and hygiene habits, and encourage them to make their hands "sparkle." Fitzpatrick found that children are particularly susceptible to influenza and other infectious diseases; hand hygiene is a cost-effective and empowering tool to engage children in preventing illness.
Fitzpatrick devised a strategy to promote hand hygiene to young girls through her volunteer work with the Girl Guides of Canada. Her project was piloted through her Sparks group, which is the youngest age group geared at girls aged five to seven years. Fitzpatrick wanted to teach the girls about the benefits of hand hygiene in a way they would remember – it had to be fun!
The session began with a brief explanation of hand hygiene and humourous scenario-based questions to teach proper technique. This included questions like, should you dry your hands with a paper towel or a cat? Next the Sparks broke into small groups where the girls could visualize "germs" represented by pink sparkles and paint on their hands. The children enjoyed demonstrating how easily germs are spread from one person to another through touch. The social environment added to the children's learning as they helped each other pump soap and eagerly sing "Happy Birthday" to track the time spent washing. The use of games in this session created a positive and interactive learning environment.  Fitzpatrick implemented this education program twice for her Sparks group.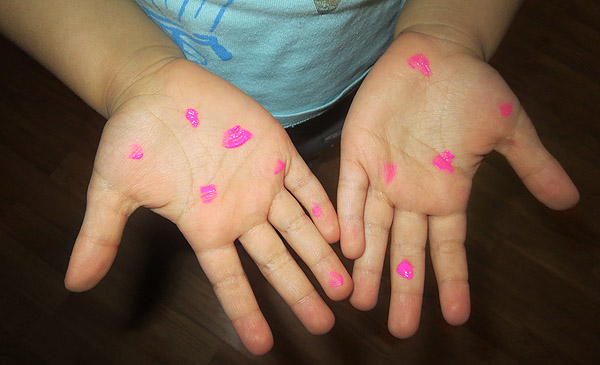 This approach can be considered for use in other groups of children, such as classrooms, after school programs and daycares. This pilot project shows that empowering children to participate in their own health can be fun and educational. Fitzpatrick is very interested in the topic of hand hygiene and will be continuing with the project in the future.