May 13, 2013
The 10th annual Metabolic Family Day was held on Friday at the Best Western Lamplighter Conference Centre, offering participants the opportunity to share information on the unique challenges that accompany metabolic disorders.
Metabolic disorders are multi-systemic in nature, and children living with them can have problems with growth, developmental delays, and issues with organs such as the heart and kidneys. These disorders can require special restrictive diets, as well as enzyme replacement therapies. Children's Hospital, LHSC currently treats close to 500 patients with metabolic disorders.
Families in attendance were invited to interact with speakers, learn about various metabolic formulas and foods, see what is new with treatment and research, visit displays of metabolic food products and learn about the resources available in their community. The day also provided an excellent opportunity for families to talk with each other, share their experiences and make a few friends along the way.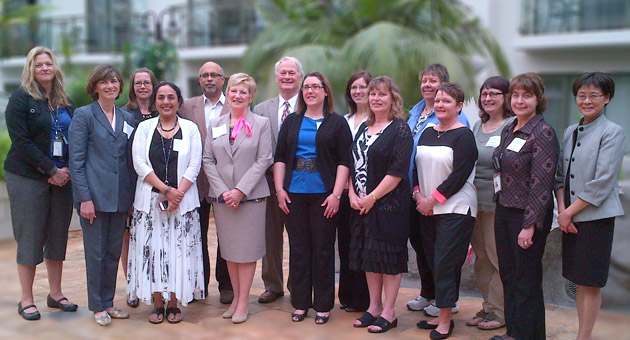 The day began with a warm welcome from Dr. Chitra Prasad, Director of the Metabolic Clinic and Medical Geneticist at LHSC and opening remarks from Bonnie Adamson, President and CEO of London Health Sciences Centre.
This year's keynote presentation was by Dr. Tony Rupar who spoke on "Getting Into Your Genes". Presentations held throughout the day offered families a chance to share their experiences of living with metabolic disorders, and finding coping strategies to deal with challenges. The afternoon sessions began with a welcome by Susan Crowley, President and CEO of Children's Health Foundation (CHF), the conference's main sponsor.
Learning continued into Saturday with a demonstration in low-protein cooking at the Loblaw Wonderland Market by Children's Hospital dietician Suzanne Ratko, and nutrition specialist Karen Gough of sponsor Nutricia.