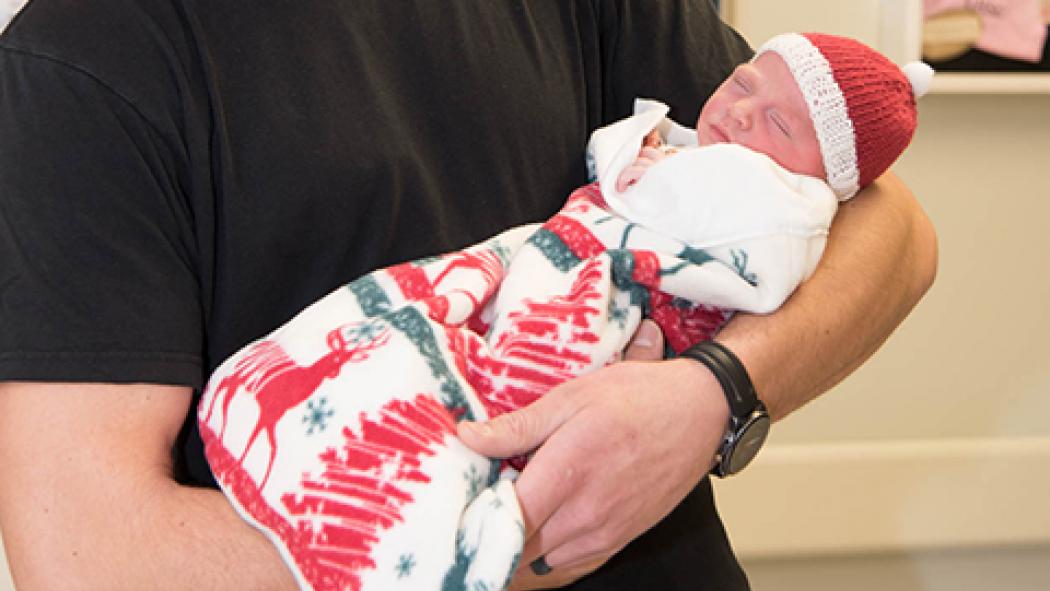 Leah Funk models her new Christmas stocking made by the Service League of London at LHSC.
Each year, London Health Sciences Centre celebrates a special holiday tradition as babies born on Christmas Day are presented to their parents in a Christmas stocking.
Every stocking is lovingly hand sewn by members of the Service League of London, and given to the family as a keepsake of their special delivery.