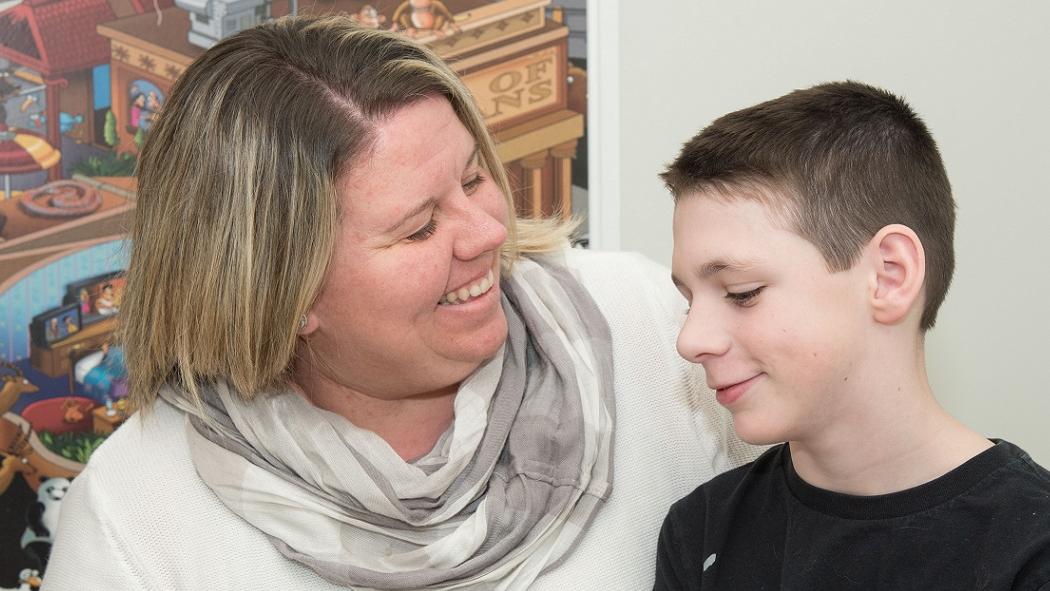 June 24, 2020
Children's Hospital at London Health Sciences Centre (LHSC), Children's Health Foundation, and Muscular Dystrophy Canada (MDC), have entered into a partnership to offer a pilot project providing access to an innovative service that helps paediatric patients and their families make informed decisions throughout their care journey. Through this partnership, Ontario-based MDC clients up to age 18 and their parents and caregivers will have access to virtual Shared Decision Making coaching from Children's Hospital via Ontario Telemedicine Network (OTN) Technology.
Shared Decision Making is the process where health professionals and patients collaborate on medical decision-making with a more structured method that takes into account both the best evidence and patient values. Health-related decisions can affect the overall well-being and quality of life of both the patient and their family members, and Shared Decision Making has been shown to reduce these psychosocial stressors. The decision coaching provided by Children's Hospital at LHSC is particularly innovative because it involves unbiased decision support from outside the patient's circle of care, filling a unique gap that is present in models where only practitioners are directly involved in the decision coaching. For children and youth with neuromuscular disorders and their families, this innovative model becomes all the more valuable as there are many challenging medical and non-medical decisions that must be made over a patient's health-care journey.
"We are incredibly pleased to be able to partner with Muscular Dystrophy Canada to extend our decision coaching service to other patients and families across Ontario," says Dr. Craig Campbell, Interim Chair of Paediatrics at Children's Hospital at LHSC. "The Children's Hospital team, with the support of our Children's Health Foundation, has been able to develop a unique expertise in this area over the last two-years, and engaging in this new partnership is a rewarding recognition of that. We look forward to furthering our support of Ontario patients and families as they make important care decisions about their child's neuromuscular disorder."
The province-wide pilot project aims to collect data that will demonstrate the need for broader investment into a systemic-approach to the availability of decision coaching for all patients and families impacted by neuromuscular disorders across Canada.
"We are so excited about this collaborative partnership and the benefits our Ontario clients will gain from the Shared Decision Making program. Having support from a Decision Coach will help alleviate some of the fear, stress and pressure parents of children with neuromuscular disorders often experience," says Stacey Lintern, Interim CEO, Muscular Dystrophy Canada. "This program will also support clients and families in gaining knowledge, evaluating benefits and drawbacks and clarifying priorities which are all integral to a comprehensive approach to making challenging medical decisions. MDC Service Specialists are happy to be able to offer this program as an additional resource to clients as they work with them to navigate and access critical supports."
The Shared Decision Making program includes education, tools, strategies and information. The partnership will provide MDC clients with a seamless process, allowing them to access the right resources at the right time. More information for Ontario-based MDC clients and families is available at muscle.ca.