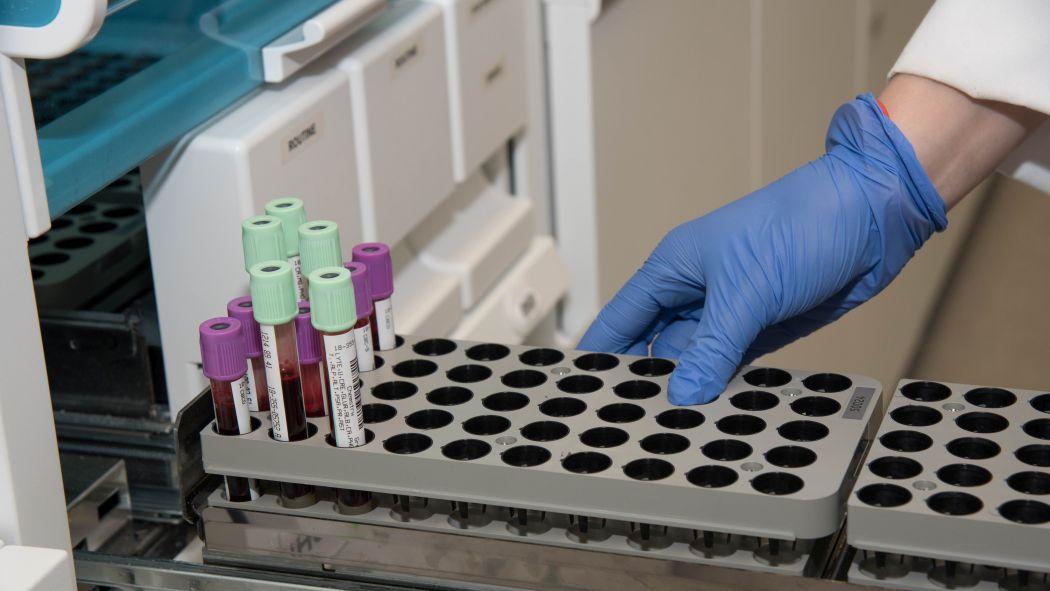 LifeLabs and London Health Sciences Centre (LHSC) have been working together for several months to deliver a pilot service that makes it easier for families with children fighting cancer to access lab testing that is required to inform treatment decisions. Instead of having to travel to the hospital for bloodwork, paediatric cancer patients receiving care at Children's Hospital at LHSC are able to make appointments or drop in for blood collection at select LifeLabs patient service centres, with no out of pocket costs, as directed by their ongoing chemotherapy treatment schedules.
While families within London are also able to have bloodwork completed at a participating LifeLabs of their choice, this new Community Collection service is especially helpful to those patients and families living in communities outside of the city, as they will no longer need to travel as great of a distance to access the blood work that is critical to their care decisions.
"Removing barriers to caring for our patients is a key priority for our hospital clinical laboratories across the city," says Dr. Mike Kadour, Director of Pathology and Laboratory Medicine, LHSC. "This partnership allows our labs to reach out of the hospital and into the community to provide care closer to home."
With the new service, once a patient receives a LifeLabs requisition from their nurse case manager at Children's Hospital at LHSC, their caregiver can contact the LifeLabs call centre at 1-877-849-3637 to make an appointment with the facility closest to them. Once LifeLabs completes the collection, the samples are then transported to Pathology and Laboratory Medicine (PaLM) at LHSC for testing. Based on the results, the child's cancer care team will communicate with the patient's family about any changes to scheduled care. This new process reduces the number of visits to LHSC and shortens the time spent at the hospital on treatment days.
"We are always looking for ways that we can improve the patient and family care experience at Children's, and working together to add this service was a natural fit," says Jackie Schleifer Taylor, President, Children's Hospital at LHSC. "This agreement with LifeLabs will not only remove some of the additional stress that comes with a cancer care journey, it will also allow patients to access some aspects of their care closer to home where it is most convenient for them. The introduction of this pilot service serves as another great example of how LHSC is living its commitment to keeping patients at the centre of everything we do."
"We were thrilled to make the connection with LHSC through our community partner, the Pediatric Oncology Group of Ontario, and change how we support children with cancer in our local communities," says Louise Nagy, National Director Community & Environmental Sustainability at LifeLabs. "Community is at the heart of our organization and we always aim to help improve our local communities' access to the best health care services possible, especially when it comes to stressful medical diagnoses such as cancer. We hope that by bringing more care closer to home we add a little more comfort for families who are dealing with one of the most difficult times of their lives."
For more information about the Community Collection service, visit https://www.lifelabs.com/patients/patient-centred-care/community-collections/