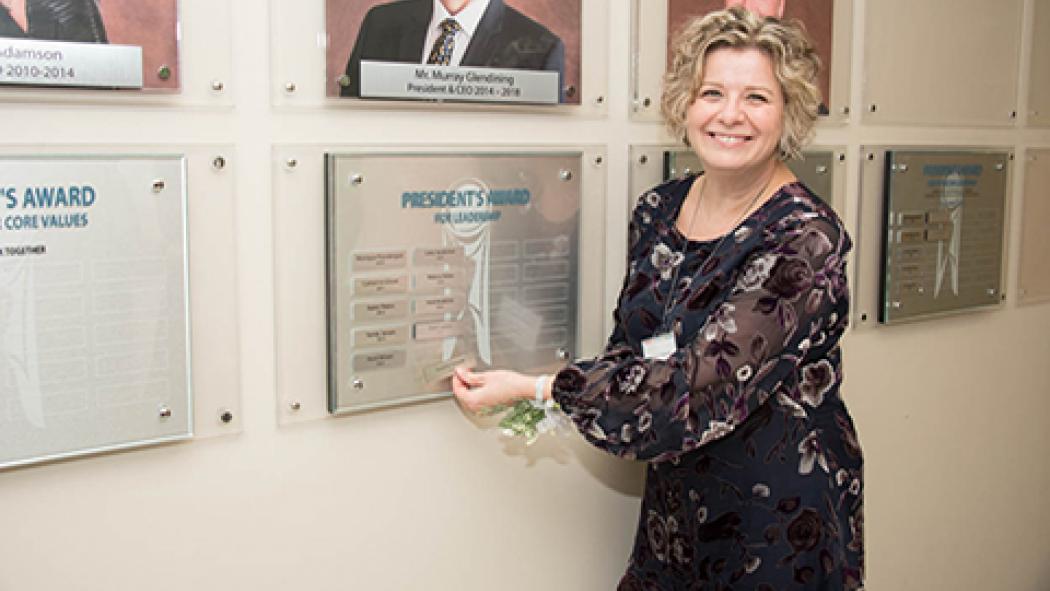 January 18, 2019
Suzanne Schwab has worked in a number of leadership roles at LHSC for 30 years, and is currently the Manager of Medical Device Reprocessing (MDR) at Victoria Hospital. Schwab is this year's recipient of the President's Award for Leadership.
"I feel truly honoured to have been recognized," says Schwab.
Schwab is described as a natural leader with the ability to foster effective relationships both in her department and throughout the organization. Each of her nominators described her ability to recognize the perspectives and expertise of each team member.
"I value people, and I believe that everybody has a gift. I think promoting that gift in people allows them to do their best," says Schwab, who has facilitated a positive work environment through her belief in putting people first and inspiring confidence in her team as a result.
"I most enjoy seeing people be successful and doing the best they can. If staff can come to work, and help improve the patient experience then at the end of the day it has a positive impact for both our patients and staff," says Schwab.
Schwab's nominators describe how she has worked with her team to increase awareness of the importance of MDR to all clinical operations and their integral role in providing safe, high-quality patient care. Through her partnerships with other departments, Suzanne has sought to understand challenges in order to improve service and create positive change.
Schwab's approach to leadership and her ability to establish more challenging work standards for her teams has enhanced the quality of work in MDR. This approach to leadership has led to process improvements that have benefitted LHSC. For example, Schwab has led the implementation of improved central reprocessing practices for procedural instruments, which improves patient safety and establishes more consistency when reprocessing instruments.
"I truly want to thank her for all of her hard work, and for all of the effort she's put into helping MDR stand proud in the knowledge that we're doing the job right, and that our patients are safe because we care," says nominator Mercedes Morgan, Coordinator in MDR.