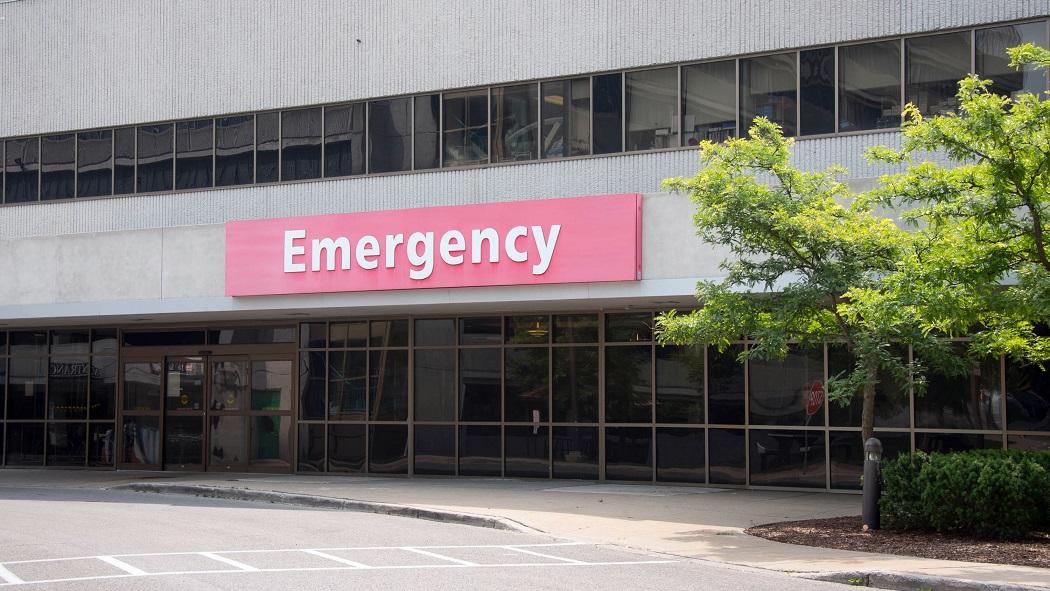 May 5, 2020
London Health Sciences Centre (LHSC) recognizes the impacts on patients who have had their appointment, procedure, or surgery canceled or postponed due to the organization's COVID-19 pandemic preparedness and response. Following direction from the Ministry of Health, there have been a number of changes in day-to-day hospital operations. LHSC remains open for urgent and emergency care, as well as essential health services. 
Neil Johnson, Interim President & CEO of LHSC, and Dr. Adam Dukelow, LHSC's Chief Medical Officer, are answering questions about essential health services during this challenging time. Dr. Dukelow also co-leads the hospital's pandemic incident response team. 
Due to COVID-19, what changes has LHSC made when it comes to appointments, treatments and procedures for patients?

Neil: The pandemic situation continues to evolve rapidly in Ontario. We have been focused on taking actions to reduce transmission of COVID-19 and protect our patients, families, visitors, staff and physicians. Along with other hospitals in the province, we have followed government directives to implement service reductions in an effort to preserve clinical capacity to respond to an increase in patients with COVID-19. LHSC continues to provide urgent and emergency care for all patients, whether or not they have COVID-19. Our services reflect the unique needs of our many specialty programs such as cancer care, renal care, and mental health care, and essential services such as trauma, stroke, urgent cardiac care, transplant, and the birthing centre continue to be provided to our patients.
Adam: Those service reductions mean that elective surgeries and clinical activity that isn't focused on urgent and emergency care has in large part been deferred. Some non-urgent visits are being rebooked as a virtual consultation. Patients will receive direct communication about the status of
their visit and next steps for their ongoing care. We know that this has resulted in a number of challenges for our patients and those who care for them. I want to reassure the community that LHSC is still here when you need us. 
Who is making these decisions and how? 

Adam: As Neil mentioned, we are making changes to how we deliver our services based on directives from the government and guidance from public health authorities. When it comes to ongoing care plans for patients, clinical decisions are being made by each medical department and the individual health-care teams. These teams are made up of a variety of care providers that can include physicians, nurses, occupational and/or physical therapists, registered dietitians, speech-language pathologists, and many other roles as required for a particular patient's care. Decisions are made with the context of provincial direction, local and individual circumstances and are supported by our hospital's leadership This "multi-disciplinary approach" is being used to determine what care is urgent and emergent for each patient at any given time.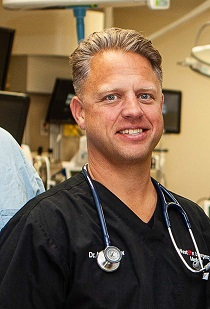 Neil: Our administrative and clinical leaders are working together to manage these service reductions in order to maintain our hospitals' capacity for delivering urgent and emergency care. When it comes to managing a pandemic like this, decisions at all levels are made in the most ethical manner possible, following established ethical principles and frameworks. LHSC has a team of ethicists who provide consultations for ethical decision-making and other matters. Our core values of compassion, teamwork, curiosity and accountability continue to guide our decision-making every day. 
What about ongoing care plans – who decides what changes are made? 

Adam: For patients who have experienced changes to their care plans, we know this has been difficult and caused a lot of uncertainty. We want to assure you that all treatment decisions about your care are being carefully reviewed by your health-care team. They will continue to monitor your care closely. Our providers and teams continue to do their very best to provide ongoing excellent care despite the unprecedented circumstances we are in. 

Neil: We have also dramatically increased the use of phone and virtual care appointment. Last week, LHSC had a daily average of 1300 virtual appointments with patients, which is an increase of almost 630 per cent. Virtual care now makes up nearly 60 per cent of our weekday outpatient visits. Many patients that we serve might have a higher risk of contracting the virus and the steps we are taking will help to protect their safety, as well as reduce possible exposure for health-care workers. Once we receive direction from the government that we are able to ramp up our service, we will take a careful and planned approach. For now, we're still in the midst of the pandemic response and are committed to meeting the COVID-19 challenge for our community. 
What about patients who are worried about their health? Many have already been waiting a long time for care. 
Neil: We know that this has been a challenging time. Patients may be worried about the inability to access their treatments, the risk of further jeopardizing their health, fear of contracting COVID-19 and being isolated from support services. We know it's very difficult when people have been waiting a long time for procedures including surgeries. Physicians and health-care teams remain deeply committed to serving their patients and will continue to monitor their care very closely.
Adam: The health and safety of our patients continues to be our top priority. If a patient has concerns, including new or worsening symptoms, they should reach out to their physician or other members of their care team. Anyone experiencing an emergency or serious medical injuries or conditions should call 911 immediately or go to an Emergency Department.
Have cancer services been canceled? Should those vulnerable patients be coming into hospital? 

Neil: Certainly, surgeries for new potential cancer cases have been delayed according to the guidelines already mentioned.  Where patients are already in a treatment cycle the care teams have worked diligently to deliver care in an appropriate manner based on the patient's overall health. People with cancer are more susceptible to contracting the COVID-19 coronavirus and may have worse outcomes due to a compromised immune system. For each patient, there is a careful consideration as to whether it's riskier to defer treatment or come into the cancer centre. In general, patients who need the most medical attention tend to also be at an increased risk of COVID-19 complications. This includes patients with chronic conditions or those recovering from acute treatment. 
Is it safe for patients coming to hospital?
Adam: Yes, the hospital remains safe. Patients coming in for scheduled essential services are health screened at the door. All of our staff and physicians are also screened every day as they enter our hospitals. Please know that patients with a suspected case of COVID-19 are separated from other patients, and a number of protocols are followed to protect the health and safety of our staff, physicians and patients.
Neil: We sincerely appreciate that the public is taking the recommendations to stay home very seriously, but it should not come at the cost of your health and safety in an emergency situation.
What would you like to say to the community? 
Neil: We thank all of you for staying home, practicing physical distancing and helping prevent the spread of the virus.  It is not easy but you are making a difference.  According to provincial projections, Ontario's curve is flattening. This tremendous effort has kept more people safe and ensured hospitals have the capacity to care for people in urgent need. LHSC staff and physicians continue to feel your support in a variety of ways, from blue hearts in windows, to convoys around our hospital sites, and in the many messages we read and hear on social media. We thank you for your support and look forward to the day we can extend our appreciation to you!
Adam: As an emergency physician who continues to work weekend shifts in LHSC's Emergency Departments, my message is that we are still here when you need us. All patients who need urgent and emergency care will be treated. If you are experiencing new or worsening symptoms, please reach out to your physician. Call 911 immediately or go to an Emergency Department if you have an emergency or serious medical injuries and conditions. The hospital remains safe and we urge you not to avoid or delay coming to hospital if you have a serious health concern.  
How are health-care workers within the hospital feeling?

Neil: This has been an unprecedented global health emergency and one of the most difficult times we have faced as a health-care system. We know that our staff and physicians are concerned for their families and friends, for themselves, and for our patients. I am incredibly proud of the tremendous efforts by everyone at LHSC who has remained steadfast in our commitment to care. They continue to work together to live our values and find innovative solutions. Our work is far from complete and the pandemic will impact our lives for months to come, but I am confident that we will continue to meet this challenge. 
To stay updated about LHSC's COVID-19 pandemic response and how that's affective service delivery, monitor the website or follow us on Facebook and Twitter.