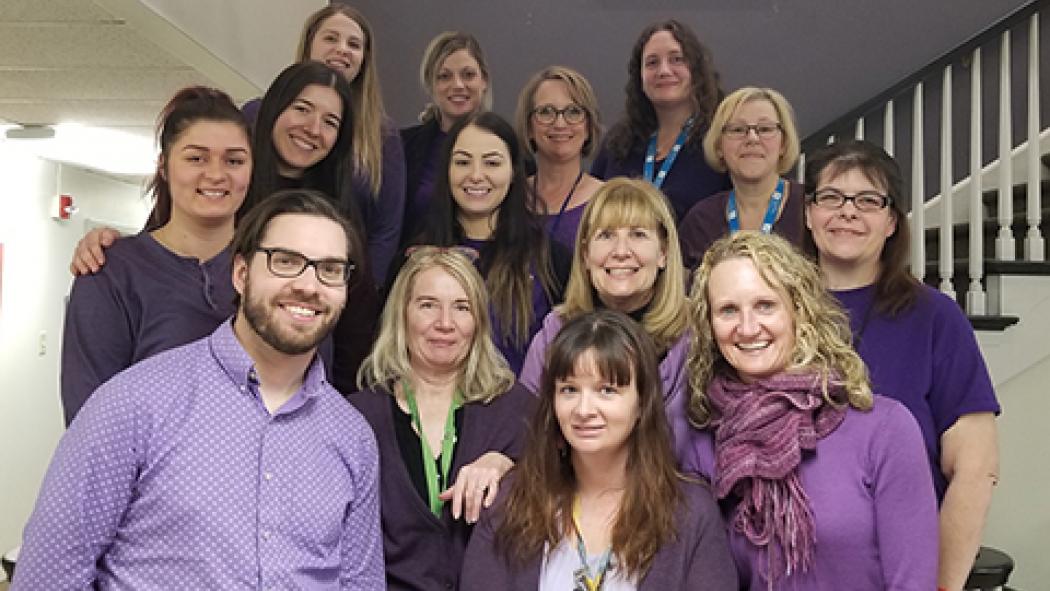 Adult Eating Disorders Service
The Adult Eating Disorders team are wearing purple this year to show our support for Eating Disorders Awareness Week (EDAW), from February 1st to 7th. The intent of EDAW is to increase awareness and education regarding Eating Disorders, so our communities are better equipped in identifying and supporting individuals who are impacted. As a program, our hope this year is to highlight a major myth about eating disorders: that body weight and shape do not determine whether or not someone has an Eating Disorder, and does not further indicate what someone's level of impairment may be. We encourage individuals to be mindful of how they speak about body weight and shape, and how unhelpful this can be for someone receiving treatment, or maintaining recovery.
More information on the Adult Eating Disorders Service can be found here.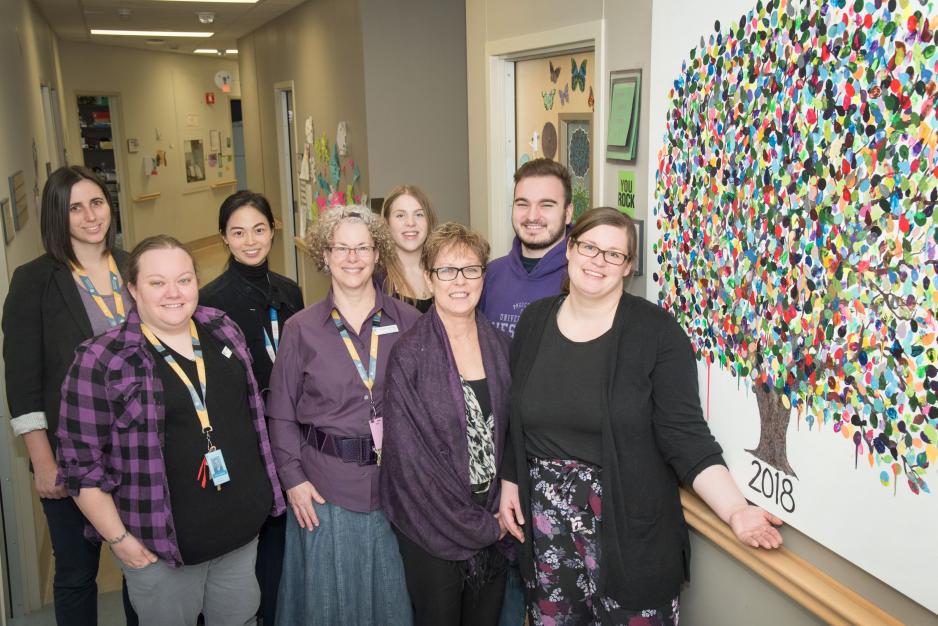 Child and Adolescent Eating Disorders Program
"Each fingerprint on this tree was placed by a patient during an appointment or a staff member at work. This tree represents the patients of the Child & Adolescent Eating Disorder Program, inpatient, outpatient, and day treatment, who have put in hard work on their road to recovery.
This tree shows current patients you are not alone, others have come before you and are now on to other parts of their lives – university, work, coming back to guest speak for us. It shows this isolating illness can be overcome and together we can grow from challenge to potential."
The Child & Adolescent Eating Disorder team works with families to help their youth recover and to aid the greater community in breaking down stigma around eating disorders. The vilification of food, labeling them "healthy" and "unhealthy", and pushing youth to change their weight, shape, and size, before their bodies are even fully developed, can create lifetimes of unhappiness, body image issues, and contribute to eating disorders. Please be mindful of the messages you send to those around you, especially impressionable youth looking up to those they trust.
More information on the Child and Adolescent Eating Disorders Program can be found here.