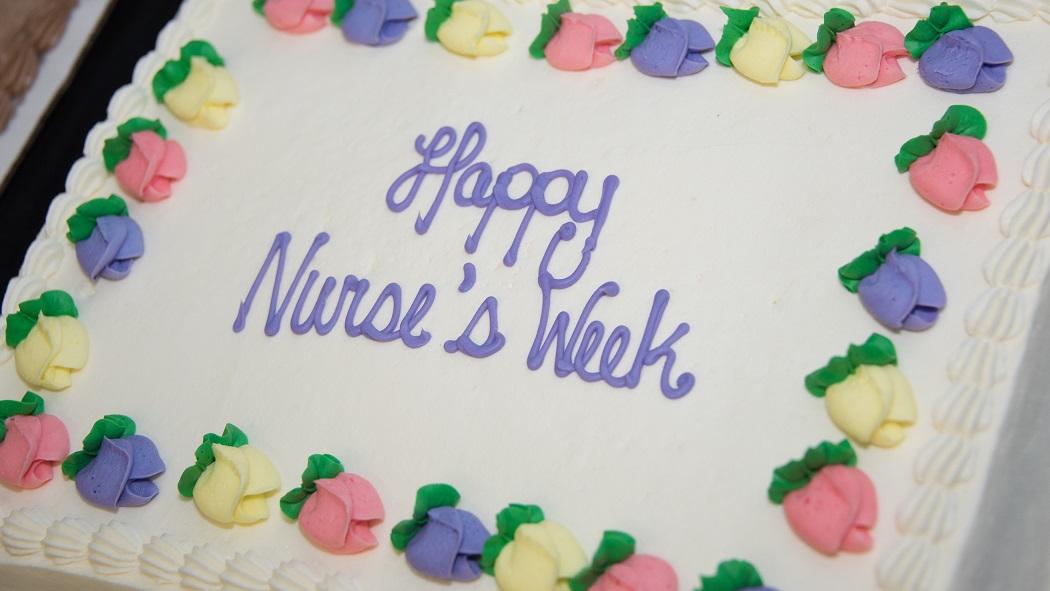 May 11, 2020
Each May London Health Sciences Centre (LHSC) is pleased to celebrate National Nursing Week, which takes place this year May 11-17. It serves as an important week each year where we shine a positive light on the the various contributions that nurses in a variety of roles make to the health and wellbeing of people around the world. At LHSC nursing practice includes roles across clinical care, education, leadership, informatics and research.
The theme for this year is once again, Nurses: A Voice to Lead – Health for All, which is extremely fitting given our current global reality. The notion of leading the world to health perfectly encapsulates the tireless efforts across the field of nursing practice to address the largest pandemic in over a century.
No matter the day, or the circumstance, LHSC's more than 3,800 nurses – registered nurses, registered practical nurses, advanced practice nurses, and nurse practitioners – continue to provide safe, high-quality nursing assessment, intervention, and care. Throughout the pandemic, our nurses have adeptly moved to new roles through redeployment within our hospitals, or to serve alongside nursing professionals at other organizations. Nurses across the organization have nimbly adapted their practice to ensure safety, while continuing to provide the nursing services that are needed most. LHSC is most pleased to celebrate all of our nurses this week for their expertise, unwavering resilience, and commitment to health care and the patients we serve.
In 1971, the International Council of Nurses designated May 12 – Florence Nightingale's birthday – as International Nurses Day and since then, Nursing Week has been providing nurses around the world the chance to celebrate the work they do to keep Nightingale's work alive. In 1985, in recognition of the dedication and accomplishments of the nursing profession, the Canadian minister of health proclaimed the second week of May as National Nursing Week in Canada. This year, the week takes on an enhanced significance, as the World Health Organization declared 2020 as the International Year of the Nurse to honour of the 200th anniversary of Nightingale's May 12 birth.
Thank you to all of our nurses.