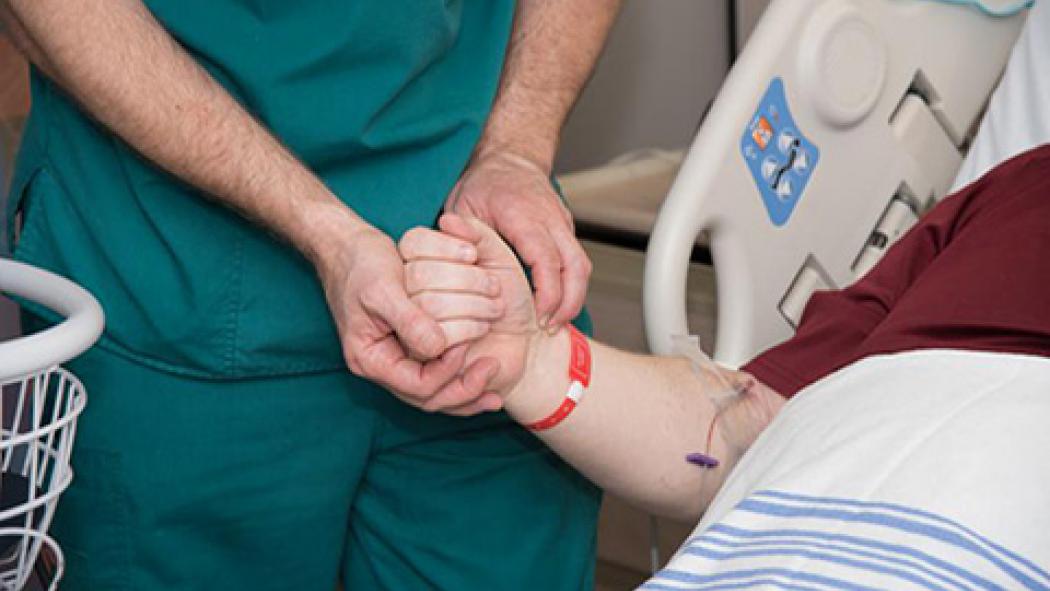 June 26, 2019
The Stroke Report Card is published each June to coincide with Stroke Month. Now in its ninth year, the report card provides updates on 20 indicators at the Local Health Integration Network level.
In this year's report, the London Middlesex sub region of the South West LHIN is recognized as the highest provincial performer for the proportion of stroke patients who received the clot busting drug tPA. The provincial benchmark for this indicator is 17.7 per cent and our region has exceeded this with 20.1 per cent of patients receiving tPA.
Stroke is a time sensitive condition and therapy in the form of timely administration of a tissue plasminogen activator (tPA) is one of the key acute interventions for ischemic stroke patients.
As the Ontario Stroke Network's release of its latest data from 2017/2018 shows, not only is our region leading in the proportion of patients who receive the clot-busting medication, but LHSC's provision of timely access to the clot-busting drug (measured as door to needle time) is exceptionally strong at 38 minutes.
Provincially door to needle times have decreased from an average of 47 minute to 45 minutes in the past year. This equates to approximately four-million neurons saved per patient.
Quick treatment is essential - patients who are experiencing sign of stroke should call 911 so they can be taken to the nearest stroke center.
The Ontario Stroke Report Cards support system enhancements by identifying where the system is working and where there are areas of improvement.
At LHSC, the Stroke Sustainability Committee considers where and how to make stroke care safer and more efficient for patients and staff. With the support of the Southwestern Ontario Stroke Network, organizations in the region will continue to work towards the goal of fewer strokes, better outcomes.
To see the latest report go to Ontario Stroke Report Card 2017/2018.