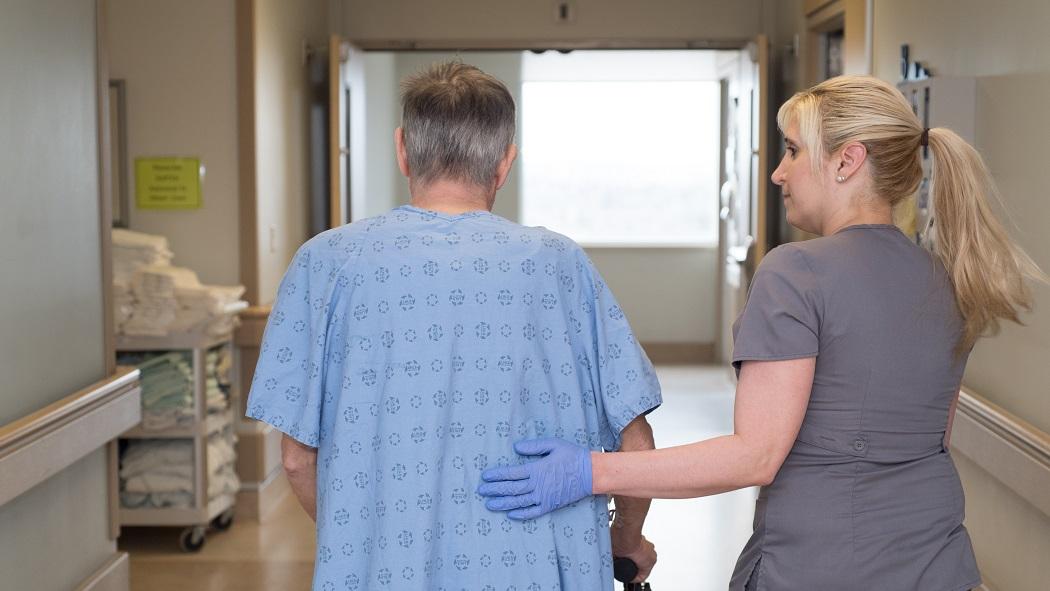 The liver transplant team at London Health Sciences Centre (LHSC) has successfully and significantly reduced the hospital length of stay for patients without any increases to readmission rates. This means that patients are spending less time in hospital post-transplant without any negative impacts to their recovery process.
Previous to August 2017, the liver transplant team had a median length of stay of 18 days for liver transplant patients. Without comparative length of stay data available from Canada's seven liver transplant centres LHSC used data from the United States – where many liver transplant programs have set a suggested target length of stay for post-transplant patients of 18 days as a benchmark. Despite achieving a similar median length of stay, the liver transplant team believed there were opportunities to reduce length of stay.
Reductions in length of stay are important as it not only reduces the hospital's cost, it also leads to important patient benefits such as reduced risk of malnutrition, delirium, and exposure to hospital acquired infections, as well as a faster return to mobility and the activities of daily life. 
"It was important to us to not only undertake this work from the provider-perspective, but to involve patients directly so we could learn what was important to them and introduce changes to meet better meet those needs," says Dr. Mayur Brahmania, Transplant Hepatologist at LHSC. "We started out with the goal to reduce our median length of stay by three days, and we wanted to do so by keeping the focus of our work on improving the patient experience." 
The improvement work was carried out by a multidisciplinary team which implemented four Plan-Do-Study-Act (PDSA) cycles over a period of 13-months. Each cycle was aimed at specific areas where the team felt improvements could be made:
The first PDSA cycle focused on educational sessions for liver transplant team members
The second PDSA cycle revolved around the development of a clinical pathway
The third PDSA cycle implemented a new clinical order set
The fourth PDSA cycle involved developing a patient-oriented clinical pathway with the input of previous transplant recipients
During this 13-month period, 49 liver transplant patients were discharged from hospital with a median LOS of nine days, at a savings of $540,000. Equally important, the team also analyzed readmission data to confirm there was no statistically significant difference in the 30-day and 90-day readmission rates.
"Throughout our work we looked to make improvements in areas that had the greatest patient impact, such as timely access to allied health professionals, diabetic teaching, radiological tests while in-hospital and a smoother transition to outpatient care," notes Dr. Brahmania. "Ultimately, keeping patients at the centre of our work allowed our team to achieve incredible outcomes that not only benefit the hospital, but also the patients we serve."
Members of the team included (from left): Melanie Dodds (RN), Dr. Karim Qumosani, Dr. Anton Skaro, Corinne Weernink (MScPT), Dr. Anouar Teriaky, Joanne Pflugfelder (PT), Tracy Fuller (MScKin), Kelly Thomas (MSW), Peggy Kittmer (RN), and Dr. Mayur Brahmania. Other contributors to the research not pictured included Drs. Abdulrhman Alamr, Sanjay Patel, Paul Marotta, and Ephraim Tang along with Lynne Sinclair (RD), Terry Ward (RN), Amy Chambers (RN), and Sandy Williams (NP).