November 27 , 2012
Each year, bereaved families, staff, and physicians are invited to participate in a memorial service to remember the babies, children and youth cared for by LHSC's Children's Hospital who have died. The remembrance ceremony provides an opportunity for families to share their memories with each other, and with staff who cared for their children.

A collaborative, interdisciplinary team from all areas of Children's Hospital plans the annual event. This year's ceremony, held on October 21, focused on the theme of 'Sand and Stars' to reflect the journey of the families and the wishes they have for their loved ones.

In attendance were almost 30 families, as well as LHSC staff and physicians. Dr. Michael Bishara, Paediatric Resident, attended the memorial this year for the first time to honour a special girl who died from a long battle with cancer. The girl's mother had hoped that he would be there.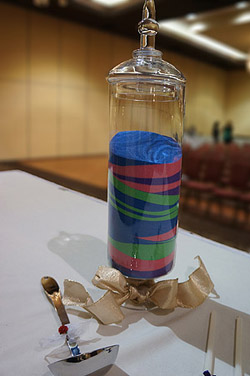 "The ceremony was heart-warming. It not only gave me a deep meaning to what we do every day as residents, but also opened my eyes to the struggles many families and caregivers go through once their loved ones die," says Dr. Bishara. "There was a sense of closure in seeing families we have all been involved with. It helped me to realize we are all deeply involved with the family's journey, more than we know."

To begin the celebration, a memory candle was lit by a sibling. The Sir Frederick Banting Secondary School youth choir and harpist filled the room with music throughout the service. As each child's name was shared, families were invited to pour sand of their chosen colour into a 'memory vase.' Together, they created a beautiful symbol, honouring the unique and beautiful lives of so many children.

Neil McBride, a nurse in the Paediatric Critical Care Unit, never imagined that he would lose a precious family member in the very place where he worked. In 2010, his grandson Owen James lost his fight to illness. Neil felt a variety of different emotions about going to the service - grief and anxiety, but also a sense of calm and strength from knowing others cared and remembered his grandson.

"The memorial service is so thoughtful, gentle and comforting. It is tasteful, timely and a necessary part of the healing process for those that need it," explains Neil. "I am always amazed by its power and it is a gift in being able to remember." He shared his story with other families during the service.

A sibling blew out the flame of the memory candle to close the ceremony, sending a 'candle wish' of love to the children who were remembered. "When someone you love dies, their life becomes a memory and that memory becomes a treasure," author unknown. The memorial creates an opportunity for families, staff and physicians to treasure those memories.

Thank you to the individuals who organized and participated in the event, and the Children's Health Foundation for their generous support.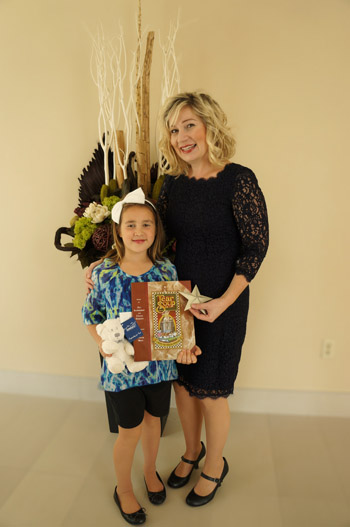 Shari Morash, a bereaved mother, shared her inspiring but painful perspective of the parent's journey when a child dies, and gave every family in attendance the book Tear Soup.  She and her family have gone on to raise funds and awareness for perinatal and infant loss through Josiah's Journey. Her daughter Sarah made the 'candle wish' at the end of the ceremony.