April 14, 2014
Environment is a factor in concussion injuries of youth. A team of researchers from Lawson and Western University have found youth living in rural areas are more likely to sustain concussions from injuries involving motorized vehicles such as all-terrain vehicles and dirt bikes, whereas youth living in urban areas suffer concussions mostly as a result of sports.  Hockey accounts for 40 per cent of those injuries.  The study which reveals where and how children are receiving concussions is published in this month's Journal of Trauma and Acute Care Surgery.
Dr. Doug Fraser, a scientist with the Children's Health Research Institute at Lawson and Tanya Charyk Stewart, the Injury Epidemiologist for the Trauma Program at Children's Hospital and their team tracked all the youth under the age of 18 who presented to the LHSC emergency departments with a concussion over a six year period.  There were 2,112 paediatric concussions, with a steady increase in number treated each year.
"It was important for us to learn about who is getting injured, where they're getting injured, and why they're getting injured. Once you answer those questions, then you can implement targeted injury prevention programs," says Dr. Fraser.
Concussions are a particular concern for children and adolescents because their brains are still developing and they are more susceptible to effects of a head injury.  The goal following this research is to create injury prevention programs that target and educate those at high risk of sustaining a concussion.
Concussions can often be predictable. Along with properly following the rules of the sport and wearing the protective equipment, Charyk Stewart suggests, "In sports, if you have been hit, then just get off the field immediately and stop play. If you are experiencing any symptoms, be seen by a doctor."
The research was funded by Children's Health Foundation. Concussion research and treatment are a major focus for the health and research institutions in London.  Once again this year, they are teaming up for See the Line, a public symposium about concussions, taking place August 13, 2014.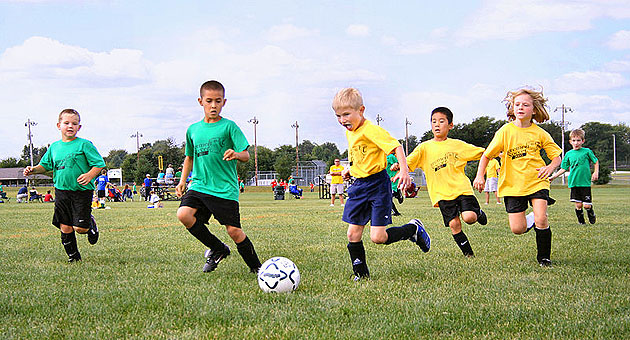 Research found youth living in urban areas suffer concussions mostly as a result of sports, like soccer and hockey.