December 30, 2013 
Once he finished delivering presents to children around the world, Santa made a special stop on Christmas Day to LHSC's Children's Hospital, along with his 'elves' the Mocha Shriners.
Together with staff, physicians and volunteers, they spread Christmas cheer and personally delivered gifts to all of the children.
Visit LHSC's Facebook page for more photos from this special visit.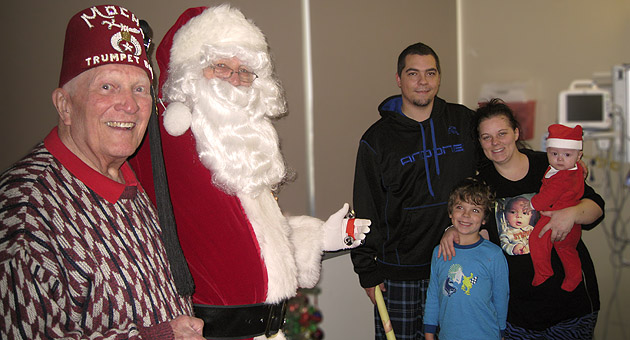 Santa and the Mocha Shriners visited Jonathan and Jacob Deans on Christmas Day.