April 19, 2012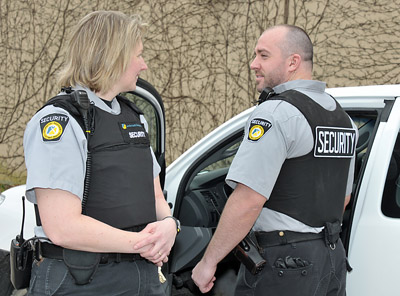 As a proactive safety measure and to keep up with Hospital Security industry trends, the Security staff was outfitted with new protective vests.   The vests will provide Security Guards protection from sharps and edged weapons. The vests will become a mandatory part of the Security Guard uniform.
The protective vests are made up of Kevlar and weigh 3 to 5 pounds and are intended as a proactive safety measure.   Most of our peer hospitals have also received protective vests as it is keep up with Hospital Security industry trends.  
The vests will be worn in a black external carrier with the LHSC logo on the front and the word "SECURITY" on the front and back to ensure that Security staff is easily identifiable.  The rest of the Security staff uniform will remain unchanged with Guards continuing to wear the black cargo pants and the grey uniform shirt underneath the black external carrier.