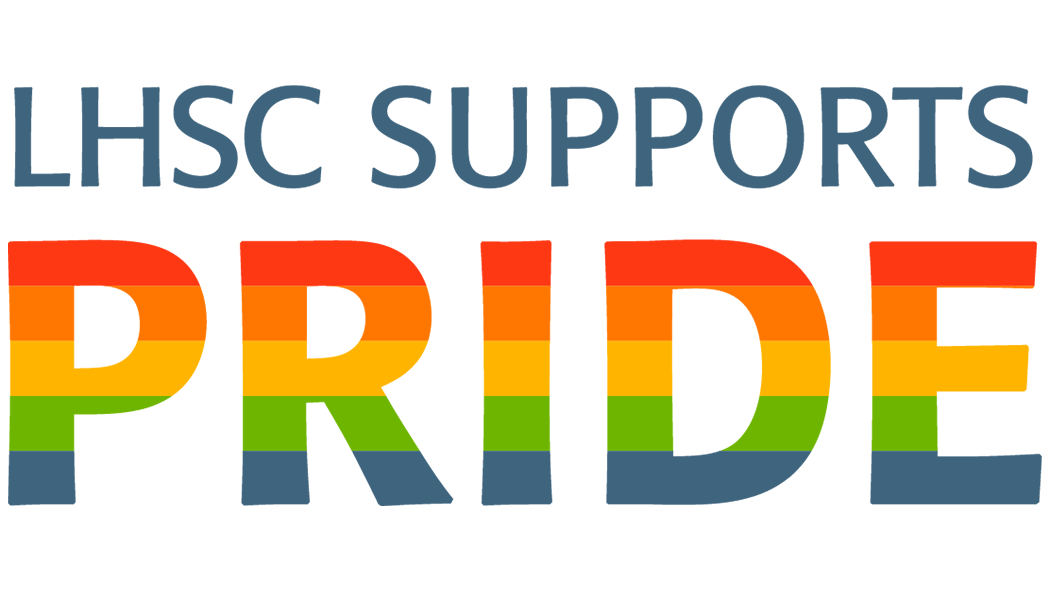 July 2, 2020
Join in the celebration virtually
LHSC celebrates this year's London Pride Festival from July 16 - 26. Due to COVID-19, there is no Pride Parade this year. So let's celebrate virtually!
Beginning July 2 and until July 24, snap a selfie to show your pride. Pose for a photo with LHSC's Pride crosswalks, banners or flags (or LHSC Supports Pride t-shirt), then post it to Facebook, Instagram or Twitter using the hashtag #LHSCSupportsPride to be included in a video compilation demonstrating LHSC's Pride. The video will be published at the end of July.
Details:
All photos will be reviewed for appropriateness (including social distancing, masking and gathering limit [less than 10] policies)
Your posting and use of the #LHSCSupportsPride hashtag is your permission for the photo to appear in the video, which may appear in any of LHSC's communication tactics and/or Pride London Festival's community celebration.
Make sure your post is set to public so that it can be viewed.
Banners and flags will be flown from July 16-26. Banners are hung outside Faye's Cafe (Zone D3) Victoria Hospital and outside the third floor cafeteria at University Hospital. Pride flags fly on the flag post outside B entrance at VH and outside main entrance at UH.
Pride crosswalks can be found in front of the main entrance (near PDC) at University Hospital, and near zones B and C entrances at Victoria Hospital.
Please post your photo by July 24 at 12:00 noon to be included in the video.