April 16, 2014
Each year, London Health Sciences Centre hosts approximately 1,500 non-medical student placements. Traditionally, universities and colleges collect their own evaluations regarding these student practicum placements at LHSC, but Student Affairs does not have access to this information.  As such, LHSC's Student Affairs department needed to design its own evaluation tool to collect hospital data relating to factors that impact a student's placement experience.
Using the concept of experience design, which is the practice of designing products, processes, services, events and environments with a focus placed on the quality of the user experience, a student survey was developed to collect information after each placement regarding the student's academic background, overall practicum experience and placement environment.
To create the survey Student Affairs consulted with Nursing and Allied Health to assess information needs and desired survey outcomes. Literature reviews were conducted to assess the positive aspects of practicums as well as establish best practices for survey development. Feedback was also solicited from Professional Practice on the direction and content of the surveys.
The online survey, which has a mix of ranked and written answers, is sent monthly to any non-medical students that completed a placement at LHSC ending the previous month. Non-medical student placements include nursing, allied health, medical radiation technologist, pharmacy, respiratory therapist, paramedic, medical office assistant, medical laboratory assistant, high school co-op and more.
Student evaluations are essential for linking student experience with student placement design. The survey asks questions about pre-placement requirements, experience within the unit or area, evaluation of preceptor (staff mentor whom the student shadows during their placement), personal experience during the placement and quality of experience gained.
Student relations specialist Kelly Ainge explains, "The survey is important to understand factors impacting the non-medical student experience, which helps LHSC sustain and improve safe, quality and innovative placements."
Survey information will be shared with leaders for use in assessing best practices, creating new student opportunities and identifying opportunities to enhance the student orientation program. Furthermore, this feedback will guide in developing material for preceptor workshops. Student Affairs has been sending the survey to students since October 2013, and has received positive feedback as a step toward enhancing the student experience.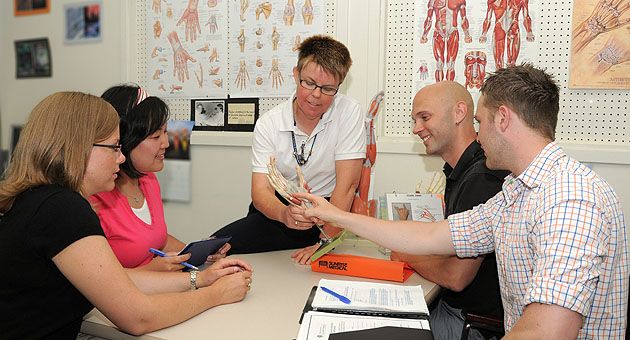 Students are able to share feedback on their LHSC placements through the Student Affairs evaluation.