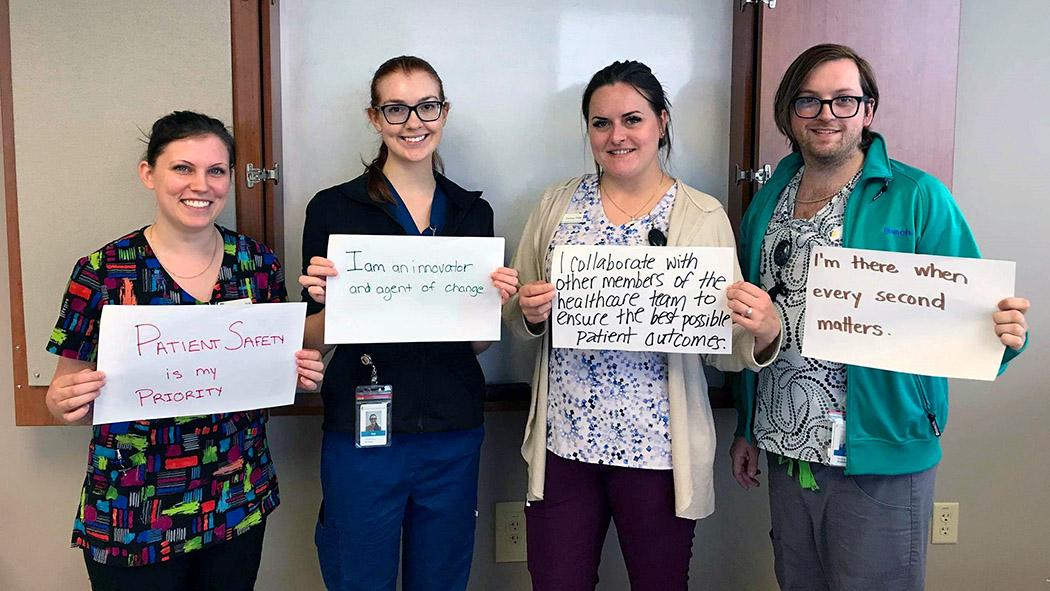 London Health Sciences Centre (LHSC) is pleased to acknowledge this year's Personal Support Worker (PSW) Day, which falls annually on May 19. The awareness day was formally declared by the Ontario government in 2010 to recognize the essential service PSWs provide in sustaining our health-care system and providing high-quality community and home-based care.
At LHSC, PSWs look after a broad range of supportive activities across many areas of the hospital. They are highly involved in assisting with activities of daily living including personal hygiene, mobility, and getting dressed. They are also the face of patient food services as they are involved in assisting patients with meal selection, the delivery of nourishments, and assisting with feeding as needed. In addition, our PSWs are an integral part in promoting and maintaining a safe environment for patients, families, staff, and other hospital affiliates through the provision of observational care.
LHSC first introduced PSWs as members of the care team in May 2014. PSWs work collaboratively with physicians, nurses, and other members of the healthcare team to deliver exceptional patient care and contribute meaningfully to the patient and family experience.
LHSC thanks all of its PSWs for their dedicated support of patients each and every day, and for their collective contributions to ensuring that patients are at the centre of everything we do.