October 4, 2012
Today Bonnie Adamson, LHSC President and CEO took the Pledge to End Bullying along with other community leaders. The Pledge is a community-wide initiative that seeks to raise the public consciousness about bullying - in schools, at work and at home.
"At LHSC we see first hand patients and family members who are dealing with the often devastating emotional, mental and physical impacts of bullying," said Adamson. "This is a great opportunity for LHSC staff and physicians to take the Pledge and express their commitment to not engage in bullying behaviour and to stand up for those who are bullied."
To learn more about the Pledge and to make your own pledge visit:
http://ctvnewslondon.ca/ThePledgeToEndBullying/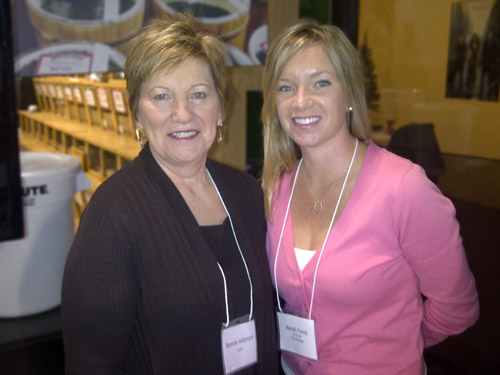 Bonnie Adamson, LHSC President and CEO (left) with Mandi Fields, CTV London and Co-Chair of www.ThePledgetoEndBullying.ca.