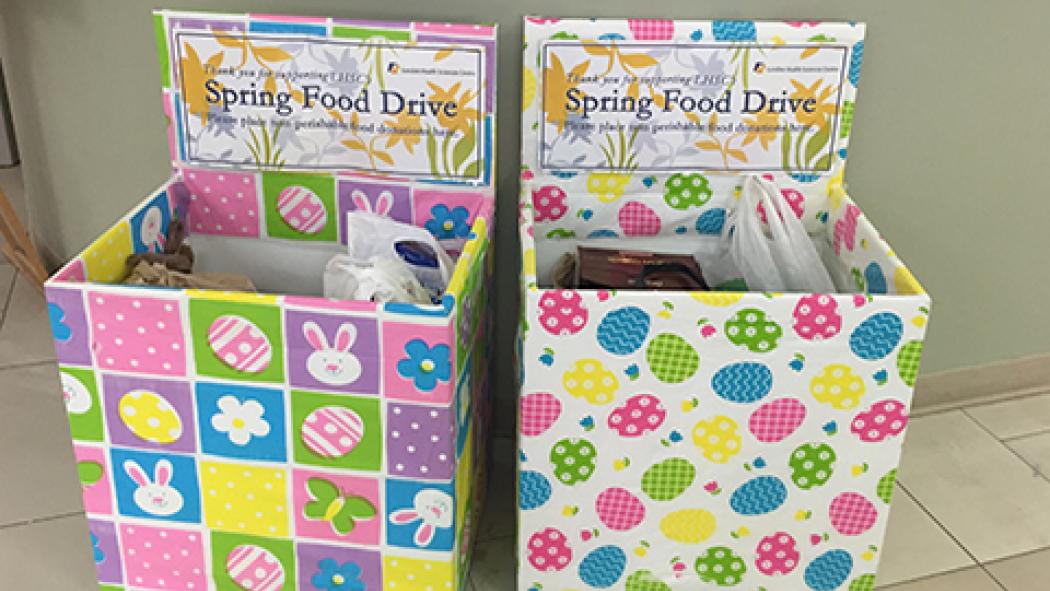 April 18, 2019
LHSC's staff and physicians contributed 930 lbs. of food to the 2019 Spring Food Drive to support London families in need just in time for the Easter holiday. A sincere thank you to all those who contributed to this year's Spring Food Drive. Your continued generosity is gratefully appreciated by the London Food Bank and the clients they serve.
A special thank you to Teresa Long, Ben Alton, Kim Harrison, and Judy Birrell, and to the portering teams at University and Victoria hospitals for organizing and running the Food Drive.
Serving more than 3,500 households each month, the London Food Bank is in need of help year-round through food, time and dollars. Visit www.londonfoodbank.ca for information on how you can help.