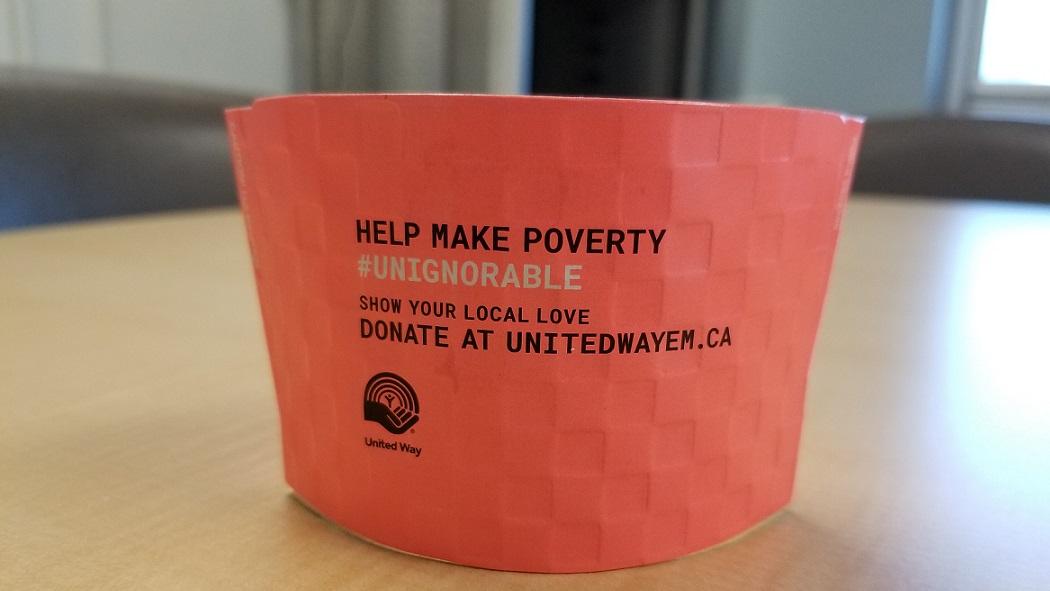 Today marks the start of LHSC's annual fundraising campaign for the United Way Elgin Middlesex. What impact will we make?
Staff and visitors who purchased a hot beverage from one of the Compass restaurants early this morning received an #UNIGNORABLE cup sleeve. How many noticed this? This year, United Way Elgin Middlesex is shining a light on three #UNIGNORABLE issues that impact our lives every day: local poverty, homelessness and barriers to education.
1 in 5 people across our region used a United Way funded program or service last year. That's more than 100,000 of us.
This year, London Health Sciences Centre's "Care Beyond our Walls" campaign set a goal to raise $150,000 for United Way.
Staff, physicians, researchers, students and volunteers are encouraged to get involved this year by fundraising and learning more about the United Way through LHSC's Sponsored Employee.
Thank you to all those who support the United Way Elgin Middlesex! You are helping LHSC demonstrate to our patients and community that our staff and physicians truly do "Care Beyond Our Walls."