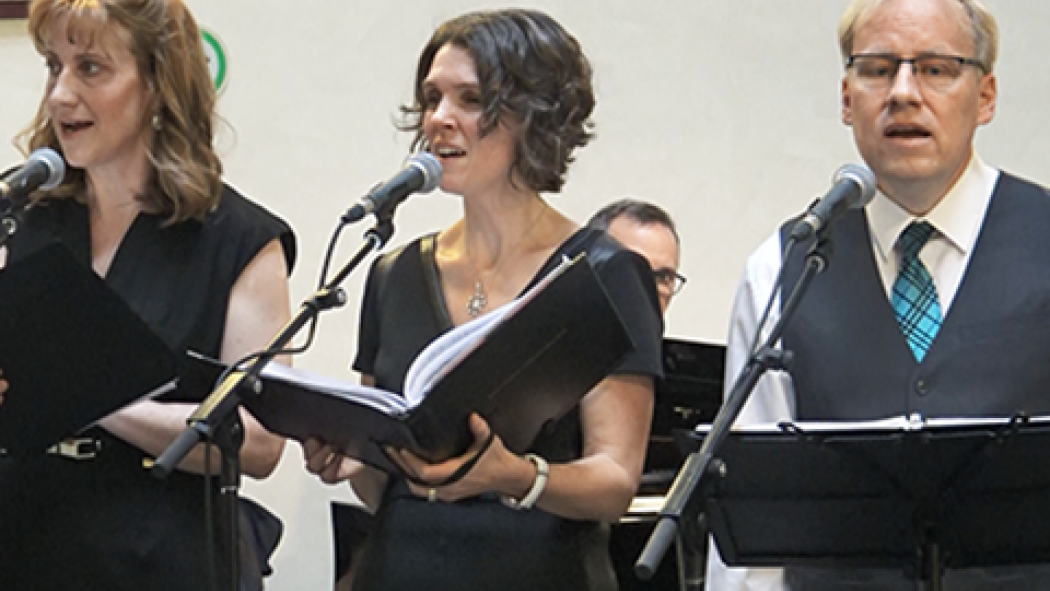 Today, nine physicians comprising "The Clinic Notes" ensemble performed a special Christmas concert for staff, patients and visitors at London Health Sciences Centre's London Regional Cancer Program (LRCP). The performance has become a treasured annual tradition; one that never fails to bring holiday cheer to all who are present.
"We started doing the choral performance back in 2009 with the intention of bringing a little holiday spirit to the staff, patients, and visitors at the LRCP and each year we are excited about continuing to do so," says Dr. Ernst, medical oncology, LRCP. "We began with just five of us and have grown to a group of nine this year. We know that the holidays are a time of celebration for many, but we also know that they can be a challenging time for so many as well. We hope that the concert will be a time of encouragement and blessing for all that attend."
This year Dr. Scott Ernst (tenor) was joined by his medical, surgical and radiation oncologist colleagues: Dr. Muriel Brackstone (alto), Dr. David D'Souza (piano), Dr. Mary Eisenhauer (flute), Dr. Maria MacDonald (soprano), Dr. Maria Parent (alto), Dr. Kylea Potvin (soprano), Dr. Michael Sanatani (cello) and Dr. Chris Watling (Clarinet).