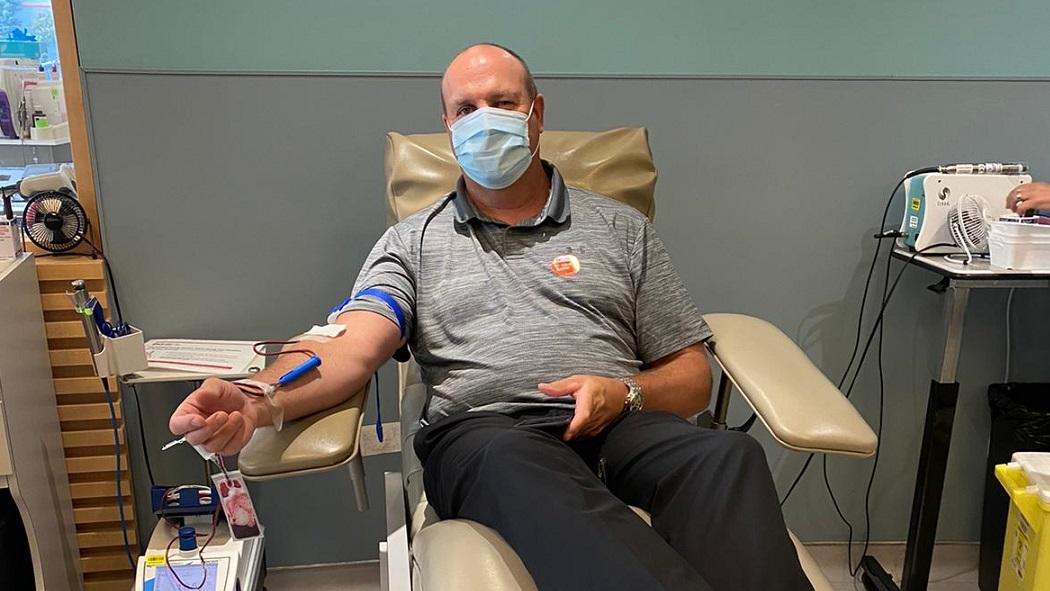 January 22, 2021
Book a blood donation appointment today
Despite a challenging year, LHSC's Canadian Blood Services' Partners for Life (PFL) members collected 585 units of blood product surpassing our pledge of 575 units for 2020. Congratulations and thank you to all LHSC's PFL members!
This achievement demonstrates LHSC's commitment to replenishing the blood supply in London region. 97 new members joined LHSC's PFL group last year as well. It's easy! Before your next donor appointment, fill out this online form to register.
"LHSC had an amazing year for donations, and we're so grateful for LHSC's continued support!" said Jamie Reichmann, Territory Manager/Donor Relations at Canadian Blood Services in London.
Canadian Blood Services remains open during pandemic lockdown measures with COVID-19 safety protocols in place. You can still book in groups while adhering to public health measures at the clinic.
Last year, seven members of the Support Services team donated as a group, including Director Andy Rombouts, who donated for the first time, and Rosemary Thuss, Manager of Emergency Management, who organized the outing, which followed both LHSC and CBS COVID-19 guidelines.
"It was a good team building activity that supports an important cause. Some on the team donate regularly. For some of us, this outing motivated us to 'get back into blood donations' and for those who had never donated before, it was good encouragement to have a rally team behind you," explains Thuss. "We felt safe with the COVID-19 protocols in place, and CBS staff answered any questions we had."
LHSC's PFL goal for 2021 is to donate 575 units.