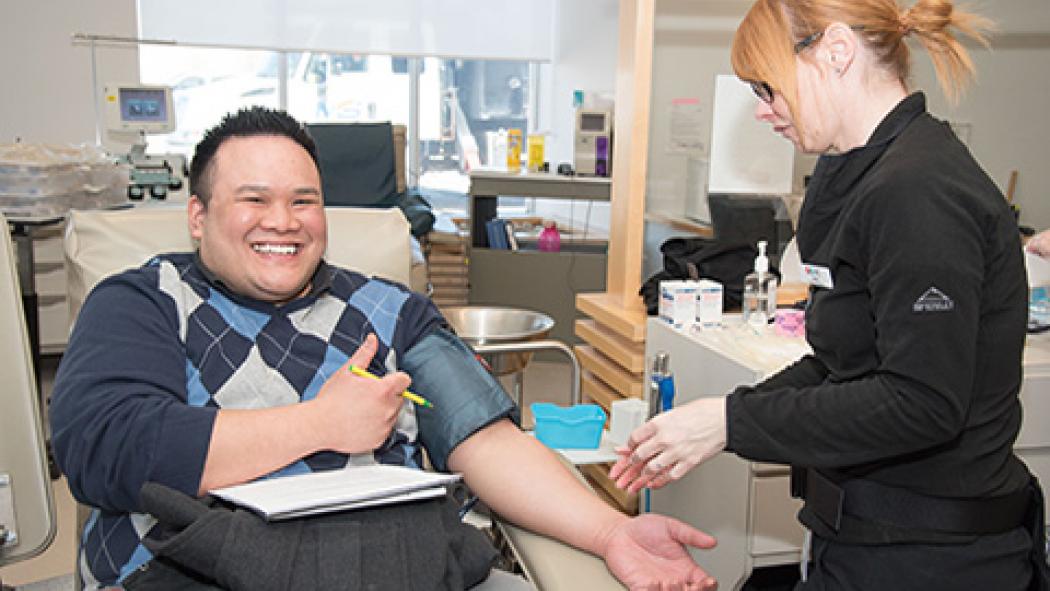 Canadian Blood Services is urging Canadians to help meet patients' needs this summer by donating blood. With regular donors on vacation or busy with other seasonal activities, there tends to be a decline in donations, making summer one of the most challenging times for Canada's blood system.
The Blood Donor Clinic at 820 Wharncliffe Rd. S. will be open over the long weekend:
Friday June 28: 9 am to 1 pm
Saturday June 29: 9 am to 1 pm
Monday July 1: 9 am to 1 pm
The first 100 people to attend a blood donation appointment over the long weekend, regardless of donation completion will receive a $10 off coupon at Tiger Jacks from Canadian Blood Services. A draw will also be held on Monday, July 1 for a $50 gift card for the Keg (no donation required).
Throughout May and June, LHSC has hosted our annual Blood Donor Challenge to rally our staff, physicians and volunteers to donate blood. As a proud member of Canadian Blood Services' Partners for Life program, LHSC aims to help replenish some of the blood units used to care for our patients.
The need for blood does not take a holiday. Book your appointment now at blood.ca