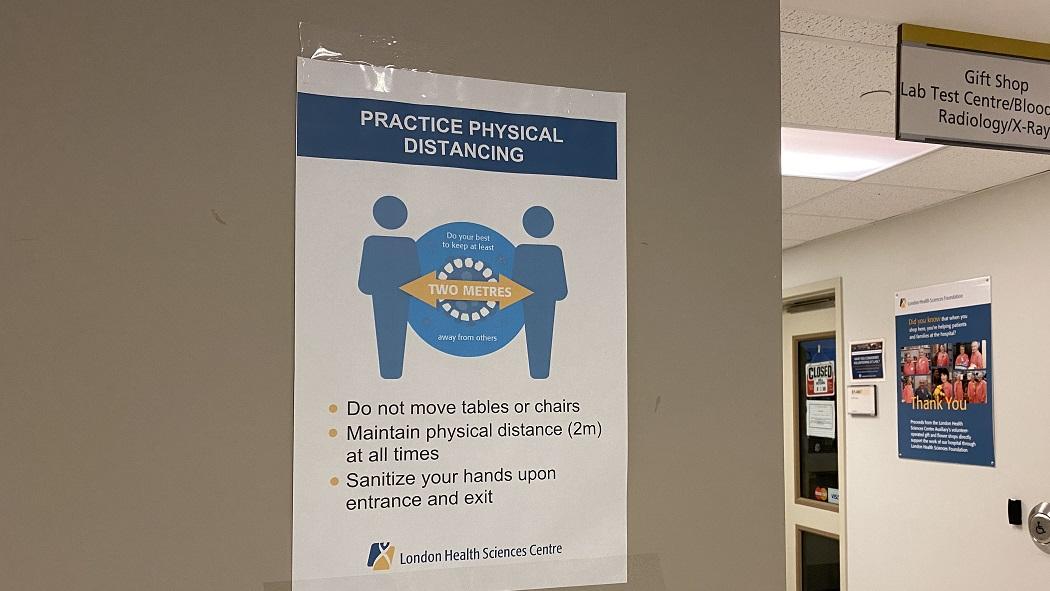 June 19, 2020
London Health Sciences Centre (LHSC) is moving forward with plans to gradually and carefully expand some clinical services that were paused during the COVID-19 pandemic.

Patients will be notified of opportunities to reschedule procedures and other appointments, including those who are waiting for surgeries. You will hear directly from your physician's office when your care can be rescheduled.
What to expect
When they visit, patients, families and caregivers will have a different experience than they might anticipate.
The hospital remains safe. We continue to take actions to reduce transmission of the virus including physical distancing measures.
The main entrances have been restricted so that everyone who comes into the hospital is screened. This helps identify signs and symptoms of illness quickly. You may also be called in advance by the clinic or physician's office for pre-screening. See more information including maps.
LHSC is temporarily limiting family/caregiver presence and other visitation in order to maintain a safe environment. We will make every effort to meet the needs of patients while these temporary measures are in place. See the current visitation policy and other information.
All patients coming in for scheduled visits are required to wear a mask upon entry to the hospital. You will be provided a mask, but are encouraged to wear your own including a cloth mask. Learn more about patient and visitor masking.
Check LHSC's Coronavirus (COVID-19) Updates often for the most current information and instructions about coming to the hospital during the pandemic.
A message from LHSC's President & CEO and Chief Medical Officer
What to do if you have a health concern
If patients have concerns including new or worsening symptoms, they should reach out to their physician or other members of their care team.
Anyone experiencing an emergency or serious medical injuries or conditions should call 911 immediately or go to an Emergency Department.