February 27, 2013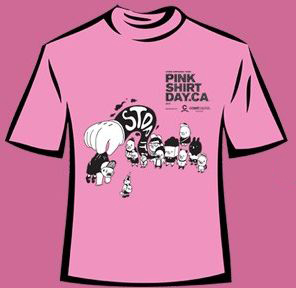 CKNW Orphans' Fund Pink Shirt Day takes place Wednesday, Feb. 27, 2013. LHSC encourages you to challenge your friends, family and colleagues to commit to a bully-free lifestyle and wear pink on this day to demonstrate your own commitment.
Last October, LHSC demonstrated its commitment to standing up against bullying when President and CEO Bonnie Adamson joined other community leaders to take The Pledge to End Bullying.
The Pink Shirt Day initiative provides another opportunity for London Health Sciences Centre to partner with those in our community on standing up against bullying.
Visit http://www.pinkshirtday.ca/ to find out more on this initiative and how you can show your support.