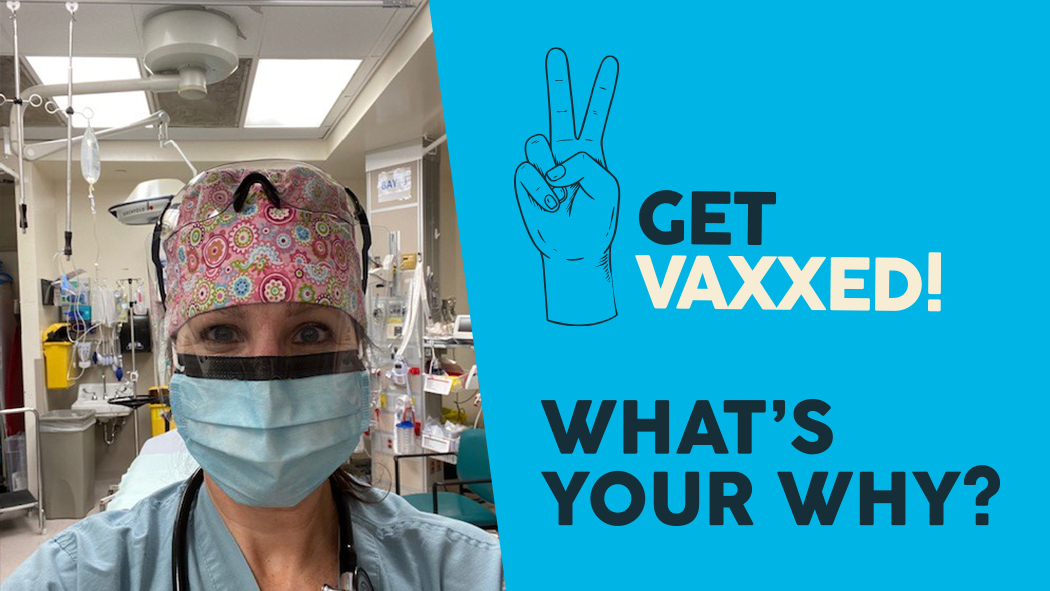 May 3, 2021
With the ongoing challenges and disruptions caused by the COVID-19 pandemic, the arrival of a vaccine brings hope, optimism, and excitement. As part of the provincial rollout, all health-care workers in our region are now eligible to receive their vaccination and LHSC's staff and physicians are able to book their appointment with instructions provided by area leadership.
As the vaccine rollout progresses, we are asking: What's your "why" for receiving the vaccine? We all have a reason that's personal to us, but there may be some that are universal as well.
Dr. Christie MacDonald, Interim Citywide Chief of Emergency Medicine, was able to receive her first dose in early January, and she shares these thoughts on her enthusiasm for the vaccine.
Why did you decide to get the COVID-19 vaccine when it was offered to you?
I was thrilled to receive the vaccine in early January. For me, it was an indication that we would eventually see the end of the pandemic. As a physician and frontline health-care worker, the vaccine would help keep me safe along with the other public health measures including distancing, PPE, and handwashing. But more than that, it is my responsibility to keep my patients, colleagues and family safe. The vaccine prevents me from getting sick and likely helps me prevent passing COVID-19 on to them.
Did you have any doubts about the vaccine and how did you address them?
With any new vaccine or drug, there can be reservation. I do not have any reservations. Based on reviewing the studies and listening to the experts, the safety profile of the vaccines are excellent. I feel that it is my duty to protect my patients, and I can do this if I choose to be vaccinated.
What would you say to someone who is hesitant about getting vaccinated?
Vaccines have prevented many more deaths than any other medical intervention. We all should feel the obligation to do our part to keep each other and our families safe. For me personally, the sooner our population is vaccinated, the sooner we can all enjoy a more normal way of life, which for me means seeing family and friends, and resuming travel.