Coordinator of Quality Assurance & Business Functions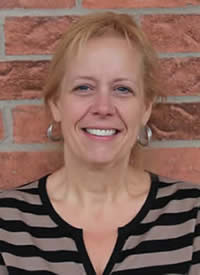 Deb joined SWORBHP in February 2016 as the Coordinator for Quality Assurance and Business Functions.
Prior to joining SWORBHP, Debbie was a Business Analyst and Team Leader for thr Web Development Team in Information Technology Services at St.Joseph's Health Care and London Health Sciences Centre for over 28 years. She was instrumental in leading her team through the planning, development, implementation and on-going support of all web development for London's hospitals and our regional partners.
Deb holds a Bachelor of Management and Organizational Studies with a specialization in Finance and Administration from the University of Western Ontario, a diploma in Computer Programming from Fanshawe College and several technical certifications. She is currently working on acquiring Project Management Professional certification.