Local Medical Director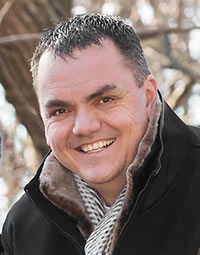 Dr. Bradford has worked in the provincial Base Hospital program for 12 years and joined SWORBHP in October 2008 as a Local Medical Director. He is an Emergency Physician and Trauma Team Leader. He is the Medical Director of Emergency Medicine and Assistant Medical Director of Trauma at the Ouellette Site of Windsor Regional Hospital.
Dr. Bradford attended medical school at Queen's University, did his Family Medicine training in Sudbury, and his ER training at UWO; recently completing his Masters from RMC in Military Trauma System design.
He is a physician representative on the Ontario Base Hospital Group Executive Committee, and serves on Base Hospital and Trauma program accreditation review teams.
He teaches ATLS, ACLS, PHTLS, ITLS, and Tactical Combat Casualty Care.
LCol Bradford has a military background with over twenty four years of service, 2 tours of duty, and was the Commanding Officer of 23 Field Ambulance for 5 years. He has certification in Aeromedical Transport, and Aviation Medicine.
He has served on the Federal Disaster Assistance Response team, and deployed to the Winnipeg flood, the Eastern Canada Ice Storm. He has training in CBRN and disaster planning and helped draft the auxiliary provincial medical directives and assists with the local Hazmat/CBRNE Provincial Response Team.