Regional Program Manager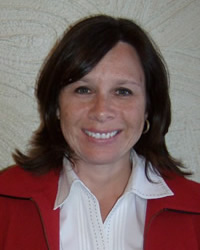 Sue joined SWORBHP in October of 2013 as the Regional Program Manager. Her educational background includes a BScN from Queen's University and a Master's of Health Studies in Leadership from Athabasca University. She is a Greenbelt in Six Sigma, has certification in Lean and maintains her Canadian Emergency Nursing Certification.
Sue's leadership experience at London Health Sciences Centre includes manager roles in the Medicine Program at Victoria Hospital and the Adult and Children's Emergency Departments at Victoria Hospital as well as the University Hospital ED. Prior to this she held a position of as a Clinical Educator at LHSC and Bed Utilization Manager and ED Coordinator in Winnipeg. Her clinical experience is in emergency and critical care nursing.
As an LHSC ED Manager Sue was integral in the creation and revision of multiple EMS destination policies for Middlesex London EMS / LHSC, created a streamlined overcapacity protocol for London and has led numerous activities to build relationships between the ED and EMS staff. In 2011 Sue traveled to Tel Aviv, Israel with SWORBHP staff to study their CBRNe and Code Orange programs. In her current role, she also oversees the LHSC Emergency Program CBRNE and Code Orange Planning.
Sue is the current Operational Co-Chair of the Ontario Base Hospital Group Medical Advisory Committee.