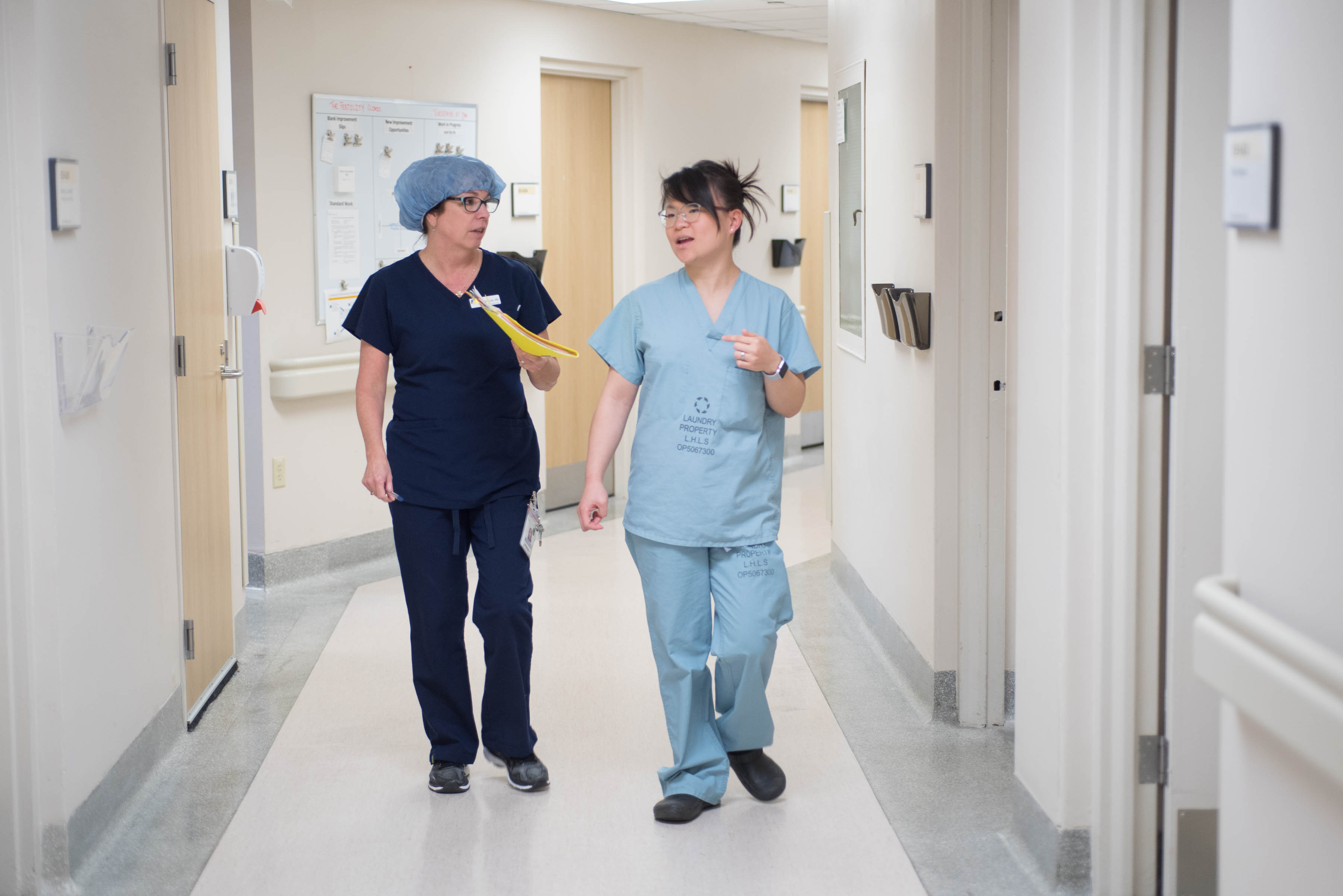 Who We Are
At The Fertility Clinic, patients are at the centre of everything we do.
The Fertility Clinic is part of London Health Sciences Centre. We partner academically with the Schulich School of Medicine and Dentistry, Department of Obstetrics and Gynecology, at The University of Western Ontario. With our university partnership over the past 25 years, The Fertility Clinic has become a centre of excellence for research which allows us to provide the most advanced forms of fertility treatment available.
Since the early 1970s, The Fertility Clinic has been recognized internationally for excellence in clinical care. Our outstanding fertility treatment team includes leaders in the field of infertility, reproductive endocrinology and gynecology.
When you visit with us you will meet our outstanding team:
Administrators. When you call, we'll help you schedule your appointments, field your questions, and ensure arrangements are on-track.
Nurses. We help you at every step. We'll help you build your fertility plan, coach you through the procedures, and take good care of you.
Counselors. We're here to help you be your best parent, partner, or family member. Fertility treatment brings many emotions. Let's talk about your questions and help you work through issues you're not sure who else can address.
Doctors. We exist to help you reach your goal of building your family. We'll work with you to understand, diagnose, and prescribe treatments that are right for you with the highest chance of success.
Technicians. You may not see much of us, but we want the best outcome for you. We practice state-of-the-art methods to ensure the best results.
Leadership Team. We make sure The Fertility Clinic enjoys the resources needed to provide you with excellent care. We ensure staffing, program funding, compliance with safety and quality guidelines, and free the team from administrative details.
Here For You - The Fertility Clinic at the London Health Sciences Centre, is one of very few accredited, academic, hospital based programs in Canada.

Accreditation with Exemplary Standing. In January 2015, Accreditation Canada, an independent, not-for-profit organization that sets standards for quality and safety in health care and accredits health organizations in Canada and the around the world, awarded The Fertility Clinic the highest level of accreditation attainable.