Go for the Goal Directed Fluid Therapy

2015-Jan-21  

Skeptik Reviewer: Dr. Manal AlNaimi

 
 

 

A Saudi woman by fate, a surgeon by choice, a dreamer by necessity, an optimistic combination by sheer existence, currently calling London, Ontario home.
Case: 68 years old male undergoing left pneumonectomy; to use or not to use GDFTdyn intraoperatively & post operatively in step down to direct fluid therapy.
Background: Several studies have tested the ability of goal- directed fluid therapy based on dynamic parameters to improve post surgical outcomes. Yielding  conflicting outcomes. Therefore, this meta analysis to investigate whether the use of GDFTdyn is associated with a decrease in post surgical outcome.
Reference: Benes et al. Critical Care 2014, 18:584. The effects of goal-directed fluid therapy based on dynamic parameters on post-surgical outcome: a meta-analysis of randomized controlled trials
Population:

adults patients undergoing surgery

Intervention:

Goal directed fluid therapy GDFT based on dynamic parameters GDFTdyn

Comparison:

RCTs comparing the effects of GDFTdyn & standard fluid management

Outcome:  

Primary - post surgical morbidity, secondary - p

ost surgical complications , ICU, hospital length of stay
Author's Conclusions: Meta-analysis suggests that GDFTdyn decreases post operative surgical morbidity, infectious complications, as well as ICU length of stay.
Quality check list for Systematic Reviews: PRISMA 2009 Checklist.
A.  Are the results valid?
Did the review ask a clearly focused question?

YES

Was the search for studies detailed and exhaustive?

YES

Were the studies of high methodological quality?

NO

Was it reasonable to combine the studies?

YES

Were the assessments of studies reproducible?

YES
B.  What are the results?
What are the results?

decrease in overall morbidity

How precise are the results?

precise for cardiovascular, infectious, abdominal complications
C.  Do the results apply to my patients?
Were the study patients similar to my patients?

somewhat , one study for thoracic patients

Were all clinically important outcomes considered? 

YES

Are the benefits worth the harms and costs? 

potentially
Key Results: decrease in overall morbidity of post surgical patients treated with GDFT.
Skeptik BEST Commentary: The meta-analysis certainly addresses an important issue in preventing intraoperative & post operative complications. It would have been more beneficial if it included only high quality studies.
Comment on authour's conclusion vs. Skeptik BETS conclusion: GDFTdyn appears to be useful in decreasing post operative and may be useful in thoracic procedures. More RTCs involving thoracic patients are needed.
What is the take home message?
GDFTusing dynamic parameters appears to be useful in decreasing postoperative morbidity and ICU length of stay.
Case Resolution: GDFTdyn was used in monitoring the patient during pneumonectomy The patient did well. You discuss this with your anesthesiology colleagues about the cost of routine adoption of this technology.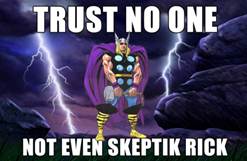 Follow us @ThoracikRick
 References: www.casp-uk.net