Vision, Mission and Values
LHSC's new vision, mission and values were unveiled in fall 2018. The tripartite mission to provide clinical care, teaching and research is enabled by the shared values of compassion, teamwork, curiosity and accountability. The primary value driving all of this is the belief that patients are at the centre of everything we do. This directly supports the vision of Working Together to Shape the Future of Health.
Strategic Plan
In 2018, LHSC launched a new strategic plan: Working Together to Shape the Future of Health. This two-year plan was developed after consulting extensively with internal and external stakeholders. The new strategic plan identifies a path to help focus LHSC's efforts, energy and resources over the next two years. Within the plan are five strategic directions that are guided by LHSC's mission and values to help achieve the vision. All of the components of the strategic plan are identified in the Strategy Map. By living the new vision, mission and values, everyone at LHSC is working together to improve care for those being served.
Strategic Directions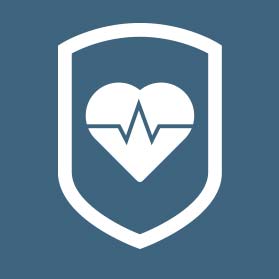 Deliver Exceptional Quality & Safety
Ensuring patients and families get the care they need, when they need it, is at the heart of everything LHSC does. In 2018, LHSC received an Exemplary Standing from Accreditation Canada. As an organization dedicated to its patients and their families, LHSC is continuing to implement procedures and monitoring tools to ensure it is accreditation ready every day.
Additionally, LHSC started the next phase on the patient electronic health record journey. OneChart will provide patients with one electronic health record standardizing and improving quality of care and safety for patients. This will improve communication through the continuum of care as it will capture all of the patients' medical interactions (inpatient and outpatient) in one single source. It is a long-term project to standardize all the information in one location.
LHSC continued to build and grow its relationships with patients and their families to the benefit of all. In 2018, LHSC increased the number of patient advisors who provide valuable information and feedback on the delivery of services and identify areas of improvement. In partnership with patient advisors, LHSC developed and released the Patient Declaration of Values in early 2019. These values were co-created with patients and their families, outlining what patients want and expect from their interactions with LHSC.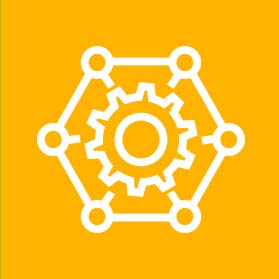 Ensure Organizational & Resource Alignment
LHSC is focusing on aligning its organizational structures, processes and resources to improve the value of services being provided. In 2018, LHSC committed to ensuring patient outcomes and experiences will be advanced through timely, equitable access to care and services. As part of this access and flow improvement process, LHSC is implementing a new staffing model which centralizes scheduling with a dedicated staff to increase efficiency and accuracy. LHSC also introduced online access for staff scheduling.
LHSC continues to implement skill mix changes to meet benchmarking standards in clinical areas as appropriate so patients are provided with the right care by the right caregiver at the right time. The goal is to ensure that all patients at LHSC receive the most appropriate level of care by the best suited health-care professional to maximize the patient experience, quality and safety, and contribute to positive patient outcomes. This affords staff the opportunity to practice within their full scope of abilities and responsibilities.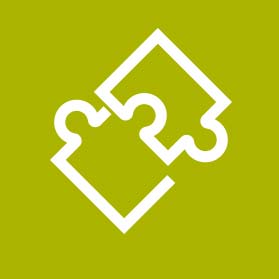 Forge & Nurture Key Strategic Partnerships
LHSC is building collaborative partnerships to provide patients with the care they need, when and where they need it. This includes strengthening relationships with key strategic partners such as indigenous communities and community cultural groups to help improve access to care. Barriers such as the social determinants of health greatly impact the lives of people and their interactions with the health-care system. Working together we can further identify what the needs for specific groups in the community are and help to address them. By overcoming some of these barriers, LHSC will be better positioned to deliver individualized, seamless, high-quality care that meets the needs of all patients.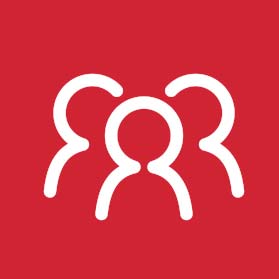 Support & Empower Our People
Physicians, staff, researchers, learners and volunteers are key to helping LHSC provide the best care possible and achieve its strategic objectives. LHSC is committed to giving our people the tools, training and supports they need to ensure patients are at the centre of everything we do. Following the launch of the new vision, mission and values in 2018, LHSC created a Values Work Group to collaborate with staff to develop an implementation plan to embed the values of compassion, teamwork, curiosity and accountability throughout the organization. By supporting and empowering our people as well as celebrating those who embody our values, LHSC hopes to inspire and encourage all of our people to work together to shape the future of health.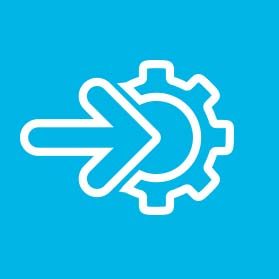 Drive an Integrated Clinical, Teaching & Research Culture
To fulfill the tripartite mandate as an academic health organization that provides teaching, clinical care and research, LHSC is striving to ensure that it maintains and strengthens the integration of these realms in providing excellent health care and patient experience. Components of this include working with academic and health research partners to develop an overarching and coordinated plan to provide the best health care to patients. LHSC continues to develop its integrated clinical, teaching and research culture as demonstrated by learners and trainees from a variety of medical and non-medical disciplines, and researchers conducting city-wide scientific hospital-based research through Lawson Health Research Institute.