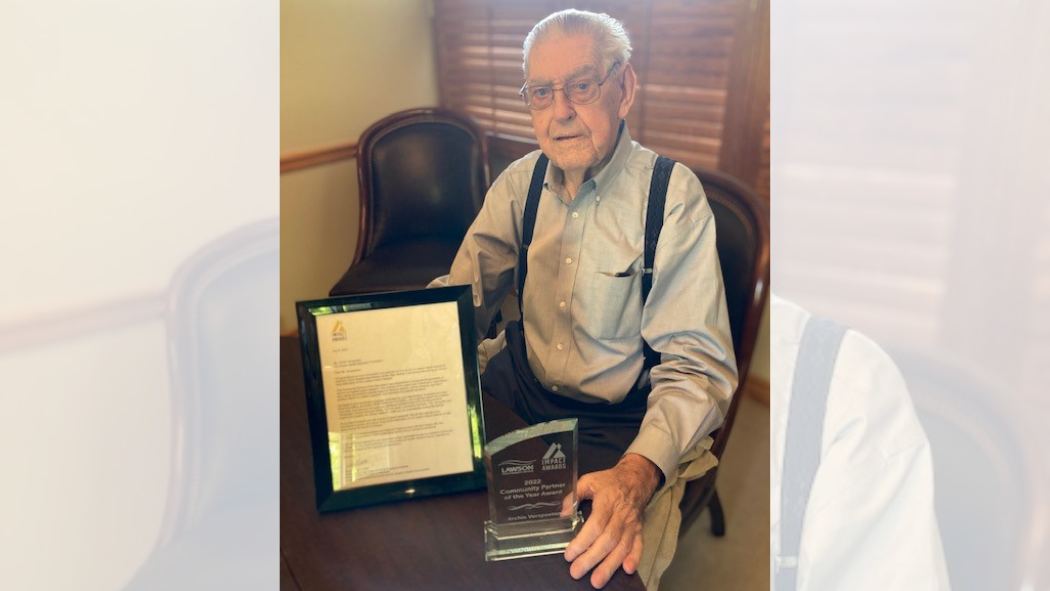 November 4, 2022
Cancer has touched Archie Verspeeten and his family, who have dedicated their philanthropy towards supporting advancements in cancer research through the London Health Sciences Foundation (LHSF).
"My family has been affected by cancer. I lost my wife and two sons to this disease and want to do what I can to support improvements in patient outcomes," says Verspeeten. "Donors have the ability to fund cutting edge innovative research that could potentially save lives."
Through generous support the Verspeeten's have helped create the Archie and Irene Verspeeten Clinical Genome Centre at London Health Sciences Centre (LHSC), a first of its kind in Canada.
"We know genetics play an important role with how we diagnose, prognose and treat patients. In order to be able to have specialized care for patients in need, we need to know their genetics and genome," says Dr. Bekim Sadikovic, Lawson Scientist and Research Chair in Clinical Genomics and Epigenomics at LHSC. "What the Verspeeten donation has done, is allowed us to form this centre that provides us the ability to do in-depth genomic analysis for patients with suspected genetic disorders."
Dr. Sadikovic says over the last couple of years, his team has been able to study the genome of hundreds of patients with the advance technology available through this centre.
"The technology and expertise through our centre has provided a number of patients with novel findings that are now being used directly to influence their care," says Dr. Sadikovic. "This means there are patients and families across Southwestern Ontario already benefitting from the Verpeetens continued support, allowing their legacy to help provide a positive impact for patient care here."
The London Health Sciences Foundation nominated Archie for the Lawson Community Partner of the Year Award because of the large impact the family support has made in the area of cancer research.
"At the foundation, we are absolutely delighted to recognize Archie and this family. The reality is, they have transformed health care here in our community," says John MacFarlane, President & CEO of LHSF. "Without their support, we would not have this extended genome research, so we are thrilled to celebrate such a wonderful family that is really passionate about making a difference in cancer research."
Making a difference that Archie hopes will be positively felt by families touched with cancer.
"My wife Irene, and sons Alan and Ron who all lost their lives to cancer would be so happy and proud of this award," says Archie. "When my son Ron was alive, he always said how proud he was of our family for all we have done and will continue to do to help improve cancer care."
{"preview_thumbnail":"/sites/default/files/styles/video_embed_wysiwyg_preview/public/video_thumbnails/nmy2Rx289ZI.jpg?itok=EKZd7q-u","video_url":"https://youtu.be/nmy2Rx289ZI","settings":{"responsive":1,"width":"854","height":"480","autoplay":0},"settings_summary":["Embedded Video (Responsive)."]}