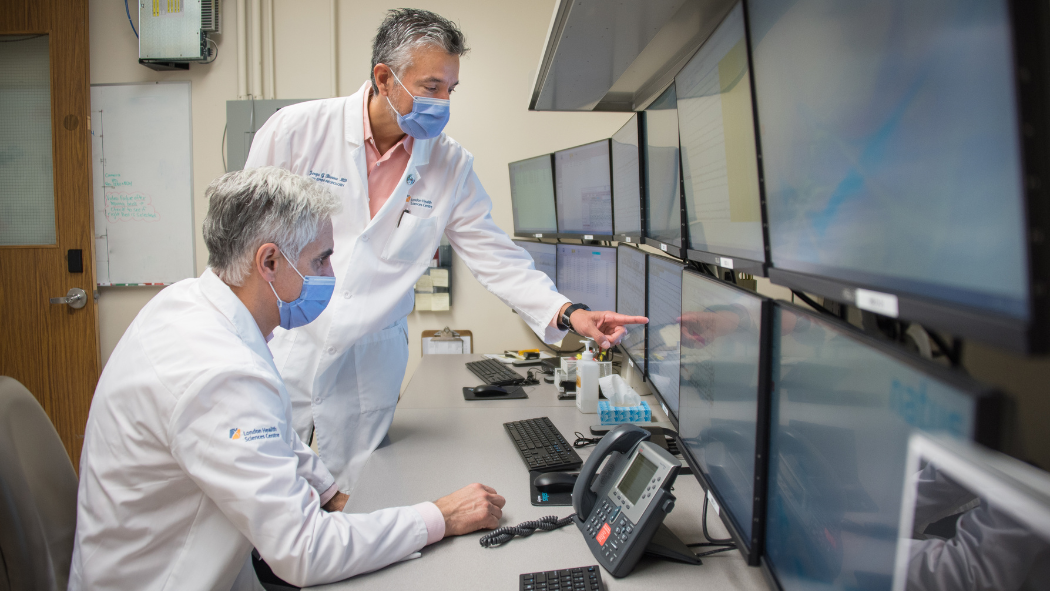 October 24, 2022
Home to the largest Epilepsy Monitoring Unit (EMU) in Canada, London Health Sciences Centre (LHSC) has added new state-of-the-art Electroencephalogram (EEG) machines that will advance epilepsy research and diagnosis. It will provide faster reporting, and clearer, more detailed imagery.
Founded in 1977, the EMU has provided patient-centric care and assessments to more than 10,000 people over three decades. The Centre of excellence has also helped patients with complex epilepsies from around the world, including Holland, Mexico, Spain and Australia. This new static and mobile technology have the functionality to measure electrical activity in the brain. It uses small, metal discs (electrodes) attached to the scalp, which are then communicated through electrical impulses which are active all the time, even during sleep. As the main diagnostic test for epilepsy, an EEG plays a vital role in providing important health care information to patients and their care teams.
"With almost 90 billion neurons, the brain is the most complex human organ in the body, which requires advanced technology and equipment to further ignite research and benefit the patient experience," said Dr. David Steven, Chair/Chief of Clinical Neurological Sciences. "This new equipment will provide a clearer more accurate picture of what is happening in the brain during a seizure, helping doctors gain crucial information about a patient's seizures to help guide care options."
The Centre is a leader in its field and is active in training neurologists and neurosurgeons from around the globe. The department supports world-class research and teaching, with more than 30 neurologists and neurosurgeons coming from various countries.
"Diagnosing and treating epilepsy is a convoluted process," said Dr. Jorge Burneo, Neurologist Chair/Chief Division of Neurology of the Epilepsy program at LHSC. "With the ability to monitor a larger number of patients, through the implantation of electrodes in the part of the brain associated with the spread of seizures, we will be able to diagnose and treat epilepsy faster. The mobile technology can collect data wherever the patient is in the hospital, which provides more consistent data, ultimately allowing our teams to fully understand the scope of the patient's unique situation."
Since September, this $2 million investment in 13 new portable machines has increased the level of data collected among patients, resulting in higher-quality images being captured during the day and at night. Committed to advancing research and finding innovative solutions to health care, the new EEG is an investment that will have lasting impacts on both patients and researchers at LHSC for years to come.