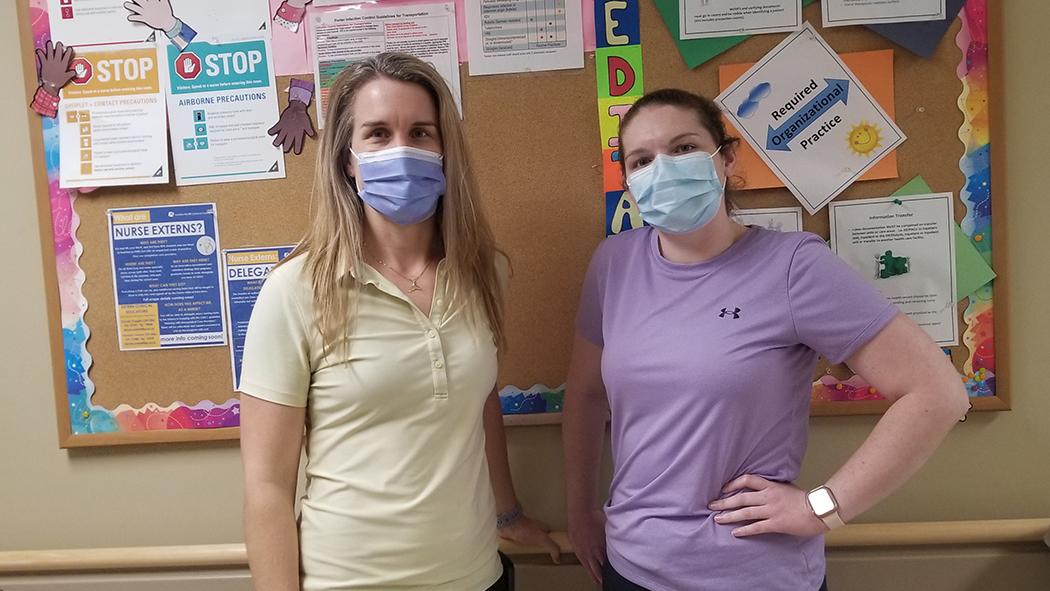 From (left to right) Heather Bowles, Katie Mayberry. Absent – Selena Nyland-Bax.
April 21, 2022
This week is nurses specialized in wound, ostomy, and continence (NSWOC) week and we are pleased to celebrate and thank the members of our Skin, Wound, Ostomy Team (SWOT).
Please join us in recognizing our members of the SWOT for their:
Competency - Before the global pandemic, they were nurse leaders in driving and implementing research, policy, and delivering competency-based wound, ostomy and continence clinical and cost- effective care.
Accountability - During the pandemic, they rose to the challenge, and were leaders throughout the national health-care crisis.
Sustainability - They will continue to lead wound, ostomy and continence research, influence policy and ensure best practices are translated to the bedside in order to support sustainable health care.