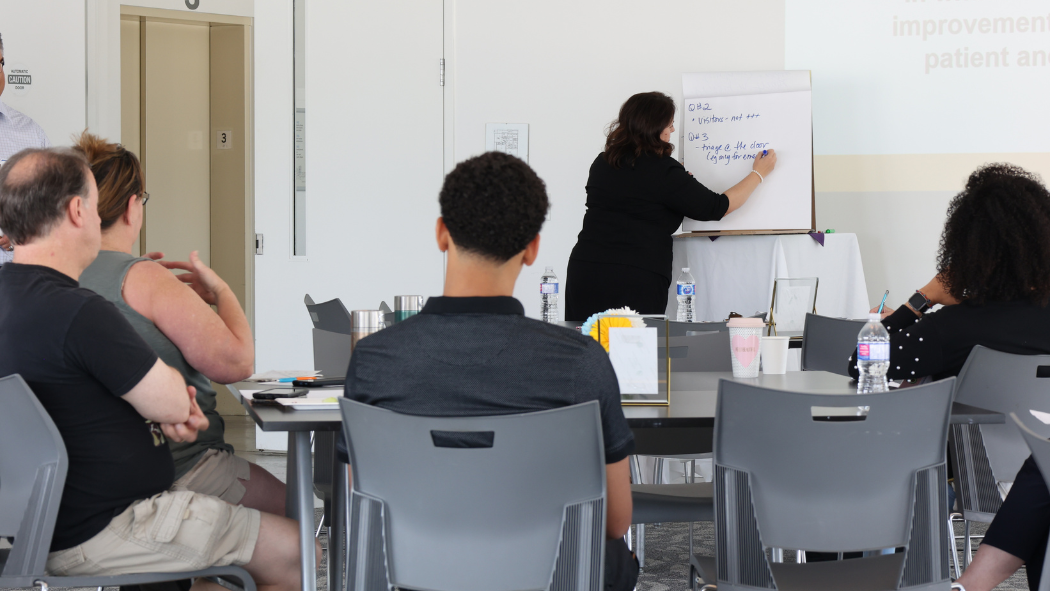 November 21, 2023
Local community members are invited to take part in an evening of conversation about the future of health care in our region.
London Health Sciences Centre (LHSC) is hosting its third and final Community Conversations event of the calendar year, welcoming the public to share their experiences with LHSC and to ask them how they would like to see health care evolve in the future.
Leaders from LHSC will facilitate the session at the London Ukrainian Centre on Wednesday, November 29 from 6:30 to 8 p.m., with discussion on topics like inclusion and health equity, improving the patient experience, LHSC in the community as well as the organization's research efforts and future.
Community Conversations provides an opportunity for the public to share what matters most to them, giving our team the opportunity to learn how we can best support patient needs.
During the previous two sessions this year, community members shared feedback on the need to advance mental health care, the importance of reducing wait times, ensuring patients and families are partners in their care as well as improving partnerships, communication and connectivity across the health care system.
The November 29 event is free to attend and online registration is required. Light refreshments will be served.
Please note that registration for this event is now closed.
About Community Conversations
Community Conversations is a series of public meetings where community members are invited to give us feedback on their health-care experiences and help us shape our plans for the future.
The community's input is compiled and shared with LHSC's leadership team to be incorporated into current work and future planning.
Event details
What: Community Conversations
When: Wednesday, November 29, 2023, from 6:30 to 8 p.m.
Where: London Ukrainian Centre, 247 Adelaide Street South
Please note that registration for this event is now closed.