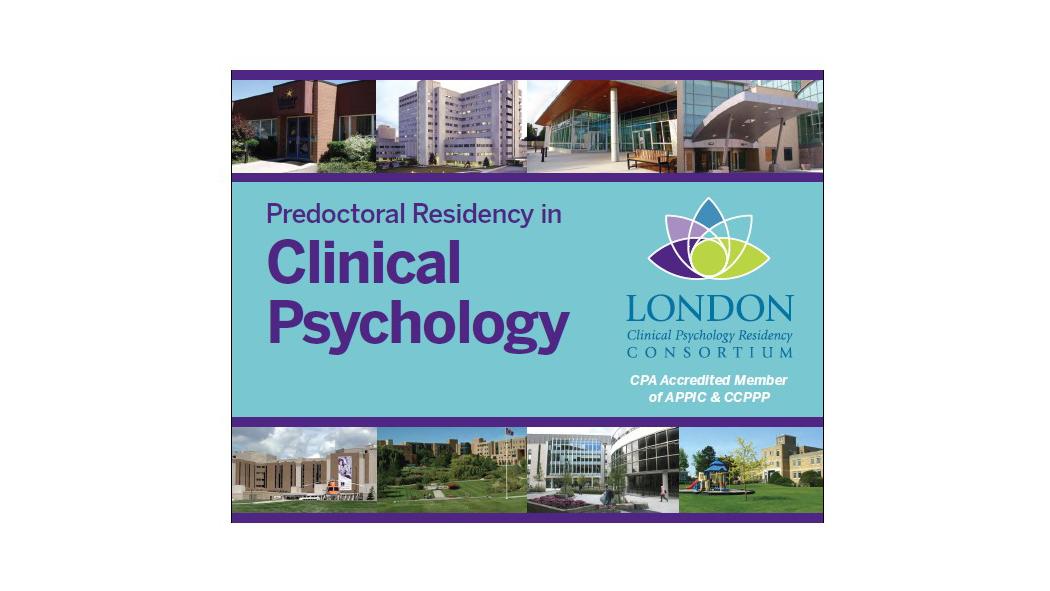 May 5, 2022
London Health Sciences Centre (LHSC) is pleased to congratulate the London Clinical Psychology Residency Consortium on their program's recent achievement of re-accreditation from the Canadian Psychological Association.
In Canada, a psychology residency program is the final stage of training for a doctoral level clinical psychologist. It is a critical one-year fulltime placement that allows clinical psychology residents to gain practical work experience as clinicians under the mentorship of a Clinical Psychologist, while also completing educational components.
In London, LHSC is the host agency of the consortium which collectively offers this important training experience across five partner organizations. The consortium's training program offers residents the opportunity to spend time in at least two organizations as well as the opportunity to specialize within a particular track – adult mental health, child/adolescent, health/rehabilitation, neuropsychology, or counselling.
"Achieving re-accreditation of our program is confirmation that the quality of training we offer our residents is applied at a level that meets or exceeds acceptable standards for clinical practice," says Dr. Brent Hayman-Abello, Coordinator, Clinical Psychology Training at London Clinical Psychology Residency Consortium and Clinical Psychologist, Psychological Services at LHSC. "The reputation and standing that we have in terms of the breadth and depth of our integrated program offering is something that we know is appreciated by graduate programs, residency candidates, and our team members who work together to make it possible."
The pathway to achieving accreditation is a multi-step process to demonstrate an ability to meet particular standards across a range of areas including training, facilities, and people. The work spans an ongoing program evaluation process, robust data collection, various reporting requirements, and Association panel reviews and site visits. It is a collaborative team effort and requires involvement and engagement from the full scope of program stakeholders.

Dr. Hayman-Abello notes, "We could not have done this without an amazing amount of work by the members of our consortium committee, current and previous, our residents, supervisors, psychology staff, as well as the extra effort of our own LHSC team in supporting our site visit. Our program's success is because of this group, and all the work and dedication they regularly put into preparing the future of our profession."
This marks the third accreditation from the Canadian Psychological Association for the resident training program since the consortium was founded. Additionally, since its formation, the consortium has also been a continuous member of the Association of Psychology Postdoctoral and Internship Centers.
Consortium partners include LHSC, St. Joseph's Health Care London, Child and Parent Resource Institute, Vanier Children's Mental Wellness, and Mental Health Care, Health and Wellness at Western University. For LHSC specifically, well-established residency programs, such as this one, are central to fulfilling the academic aspect of our tripartite mission.