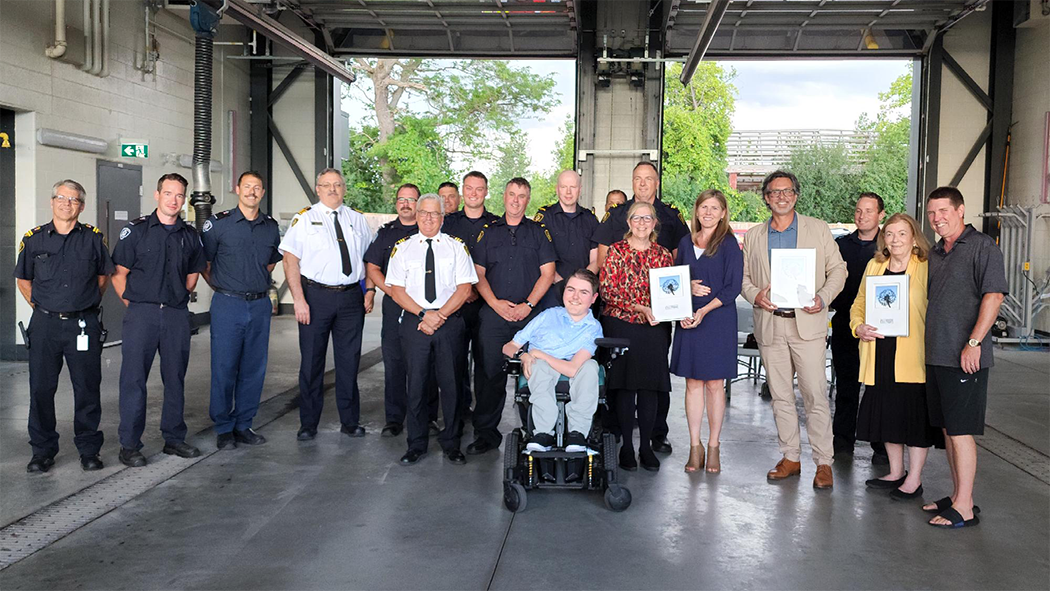 Muscular Dystrophy Canada (MDC) has recognized London Health Sciences Centre's (LHSC) Dr. Craig Campbell and Bonnie Wooten for their ground-breaking paediatric program that allows patients and families to receive structured decision support for medical decisions. The program provides patients and their families with support, knowledge, tools and resources to be able to make informed evidence-based choices.
"We are incredibly proud of the work that Dr. Campbell and his team at Children's Hospital has done to implement a unique decision coaching service for patients and families across Ontario," says Jatinder Baines, Vice President, Integrated Health and Children's Hospital. "Health-related decisions can affect the overall well-being and quality of life of both the patient and their family members, and Shared Decision Making (SDM) has been shown to reduce psychosocial stressors. This award is wonderful recognition of our partnership with Muscular Dystrophy Canada, and our ongoing work to ensure patients have the guidance they need when making important health decisions."
MDC collaborated with LHSC in 2020 to pilot the first Pediatric SDM Coaching Service & System Navigation program for neuromuscular patients and their families in Ontario. The Paediatric SDM program and MDC's System Navigation offers holistic, structured decision support for patients and their families from practitioners outside the patient's circle of care. 
"Dr. Campbell and Bonnie Wooten recognized the barriers families face not only due to the physical aspects of neuromuscular disorders, but also within the health care system. Their passion for this initiative was evident through every step. Dr. Campbell and Bonnie were instrumental in helping MDC Service Specialists hone their shared decision-making skills, which resulted in a better overall experience for affected individuals and their families," shares Stacey Lintern, CEO, Muscular Dystrophy Canada. "We thank Dr. Campbell and Bonnie for their innovation, leadership and drive in championing this project. Their approach to ensuring every individual has the information they need to make decisions and access critical supports echoes the client centered approach we value so highly at MDC."
The Excellence in Service Delivery Award is awarded to a group or organization who has partnered with Muscular Dystrophy Canada to advance their national mission delivery efforts and focus on areas where clients will accrue the greatest benefit, through the delivery of support, networking or educational activities. This national award is distributed annually to one recipient through a nomination process. 
About Muscular Dystrophy Canada
Muscular Dystrophy Canada's mission is to enhance the lives of those impacted with neuromuscular disorders by continually working to provide ongoing support and resources while relentlessly searching for a cure through well-funded research. To learn more about Muscular Dystrophy Canada, please visit www.muscle.ca  or call our toll-free number at 1-800-567-2873.