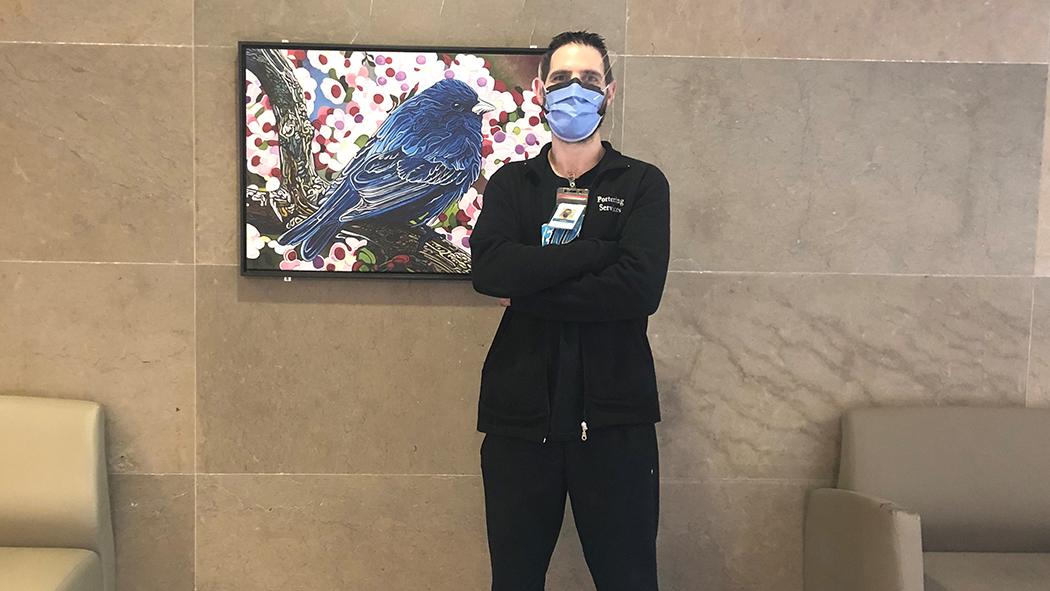 April 27, 2022
LHSC staff and physicians witness the compassion, commitment, dedication, and effort of hospital volunteers with admiration daily.
Mike Moussa has been an employee of LHSC for 13 years. Three years ago, he joined the Portering team at Victoria Hospital, where he has had the privilege of seeing the significant contribution of volunteers.
Working alongside volunteers in Victoria Hospital's B1 entrance during the COVID-19 pandemic helped Moussa realize their role is greater than simply giving directions and helping people with parking.
"Not having your loved ones accompanying you can make coming to a hospital scarier, nerve-wracking, and bring on a wide array of emotions such as sadness or anger," he explains. "These volunteers choose to come to the hospital every day, in their free time, willing to lend a hand to those who need it most, even though sometimes they have to handle difficult situations. The comfort and compassion they offer selflessly are priceless."
As Mike acknowledges, volunteers demonstrate a daily commitment to listening carefully to the needs of patients and treating them, along with their families, with respectful, dignified and meaningful care. They embrace the values of LHSC as their own.
"If there is any name that a patient will remember long after their visit, it would be the name of the volunteers," he says.