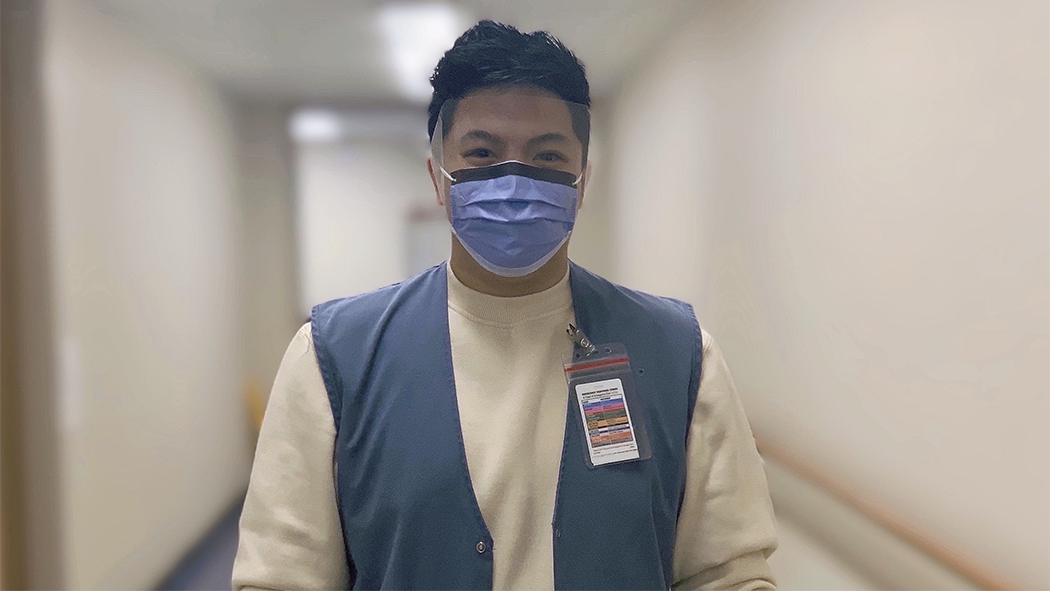 April 25, 2022
As we continue to celebrate National Volunteer Week, we want to highlight the important contribution that one of our volunteers has made in recent years.
Combining hours of study with five straight years of volunteering is a rare achievement.
Tobiah Ng, is a student at Western University who seeks to pursue a career in healthcare. During his time at LHSC, he has volunteered in various roles focused on the patient experience.
Despite the limitations of living with the COVID-19 pandemic, Tobiah continued his volunteering and is currently volunteering at the Information Desk at University Hospital. He says it is an excellent way to stay connected to the hospital. "LHSC implemented a couple of necessary changes, so as I return, things feel a bit different and shuffled, but there is still a strong sense of familiarity. Overall, the environment feels very safe, and we have proper precautions and infection control practices," he says.
As a volunteer, Tobiah has learned to strengthen specific skills such as compassion, empathy and patience. Still, he also highlights that he has learned about various methods of communication and body language.
"Especially during the pandemic, it is harder to hear others clearly when everyone has a mask on. It also poses additional challenges for individuals with hearing difficulties as they cannot read lip movements. So, to provide efficient assistance, I incorporate more hand actions and pen and paper," he says.
A five-year milestone for a student volunteer is a significant achievement. The satisfaction and sense of accomplishment in helping patients and their families with small things is the main reason that drives him to continue with this volunteer journey.
"Compassion in action doesn't require a big gesture. Warm, considerate interactions, encouragements, a bright sense of humour, and the expression of our genuine care for their wellbeing and experience can go a long way," he points out.