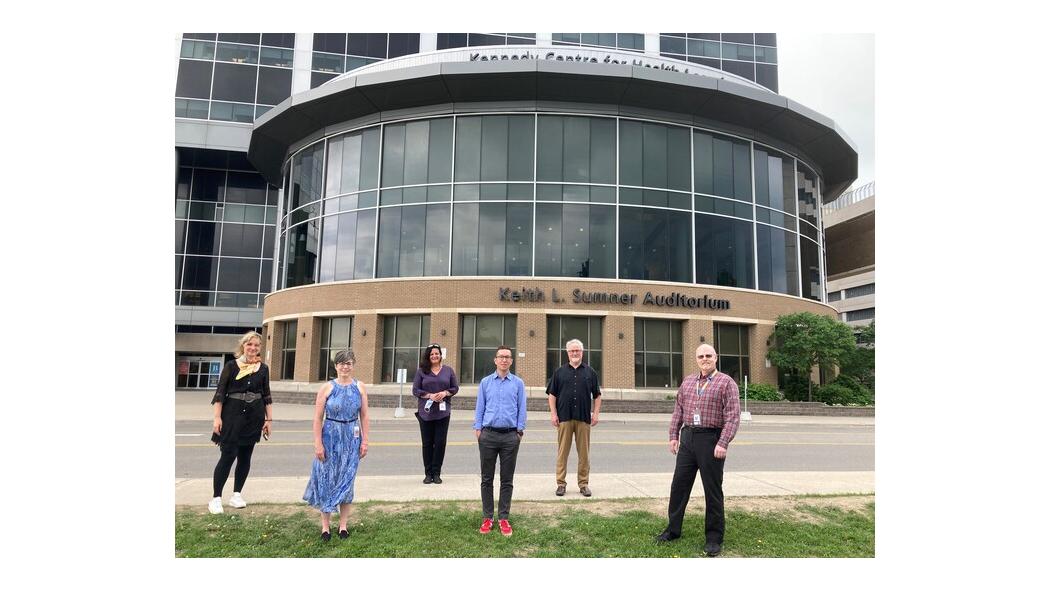 October 31, 2022
This October we recognize and celebrate our Health Sciences Library and the important work of our information professionals with both Canadian Library Month and National Medical Librarians Month. This year's theme for National Medical Librarians Month is "Make Better Decisions Faster: Consult Your Health Information Professional."
LHSC's Health Sciences Library is a centre of excellence that links physicians, staff and affiliated learners to published evidence through client-focused relationships and strategic partnerships. The library's services and resources are available to all LHSC physicians, staff and affiliated learners.
The Health Sciences Library provides 24/7 access to print and online evidence-based resources including, a curated print book collection of core titles spanning all health disciplines, health management and health research, e-books, e-journals, databases, online drug resources, practice guidelines, and more.
The Health Sciences Library is a dedicated learning space for staff and students to study, collaborate and complete mandatory online learning. Technologically sophisticated with well-honed organizational skills, LHSC's information professionals deliver advanced level services such as mediated literature searches, systematic review and publishing support, article delivery, and information literacy support and training. These services are designed to ensure clinicians are using best evidence to inform practice which correlates with improved patient outcomes.
A study looking at the value of library and information services in patient care from 118 hospitals with more than 16,000 participants, found that:
95% made better informed clinical decisions
48% changed advice given to a patient
33% changed the choice of drugs
25% changed a diagnosis
(Marshall JG, Sollenberger J, Easterby-Gannett S, et al. The value of library and information services in patient care: results of a multisite study. Journal of the Medical Library Association, 101(1):38-46.)
The Health Sciences Library bridges the gap between research and practice and is a pivotal partner in advancing LHSC's mission. Through the valuable expertise of its staff, the Health Sciences Library provides equitable access to best evidence resulting in better care for individuals and populations, time savings for health professionals, and strengthened research quality.
Library staff serve as important members of healthcare and research teams. Contact them today to learn more about how they can assist you with fulfilling your clinical and research needs effectively and efficiently.